​Machinex employees obtain accreditation from Certified Machinery Safety Expert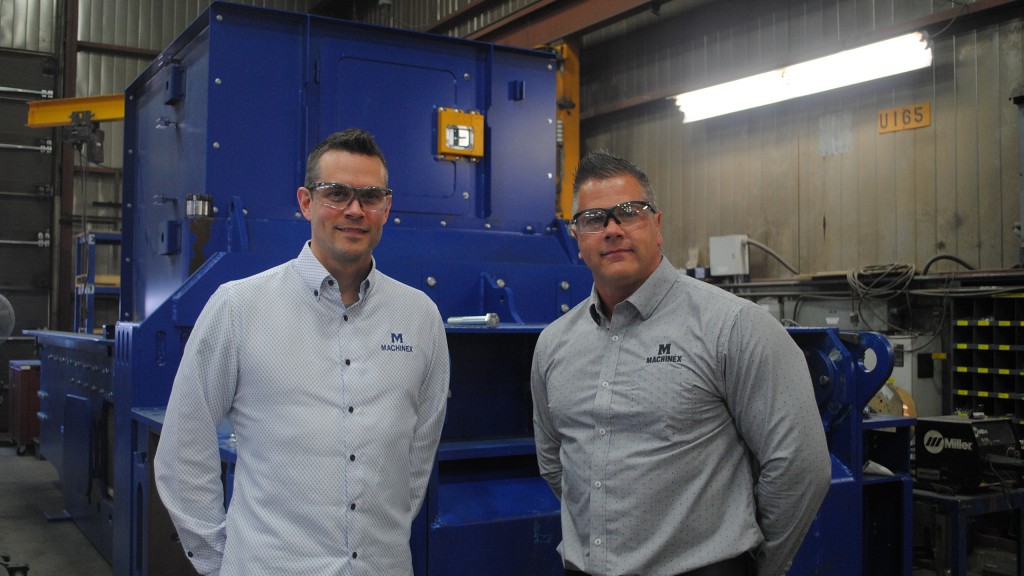 Machinex is pleased to announce the next milestone in its commitment to safety with two recently nominated employees, Sébastien Delisle and Jonathan Fortier. The two Machinex employees are now accredited by the international valid TÜV NORD Certification, and are titled as a CMSE (Certified Machinery Safety Expert). CMSE is a globally recognized license that enables a 360-degree approach to machinery safety.

According to Machinex, both Delisle and Fortier already work daily to guarantee that Machinex systems fulfill all laws and regulations. This TÜV NORD certification confirms their competence to advise on the safety of machinery, as well as entire plants and factories. They have extensive knowledge of machinery lifecycles, from risk assessment through the development of safety concepts, and with respect to the application of functional safety principles, from implementation to ensuring compliance with applicable legislation.
Pierre Paré, Machinex CEO, comments: "At Machinex, we have always considered the importance of safety in the manufacturing and improvement of our equipment. To be recognized as a CMSE - Certified Machinery Safety Expert (TÜV NORD) is a great achievement for our employees and it brings Machinex to a higher level of safety."
Delisle and Fortier are also NWRA (National Waste & Recycling Association) members who serve actively on the ANSI Z245 Drafting Committee that exists specifically for the recycling industry. This ANSI series covers recycling facilities, baling/compacting/sorting systems, size reduction equipment, and all required operations of a plant cycle life.