LEFORT commissions stationary shear at Tervita's Red Deer scrap facility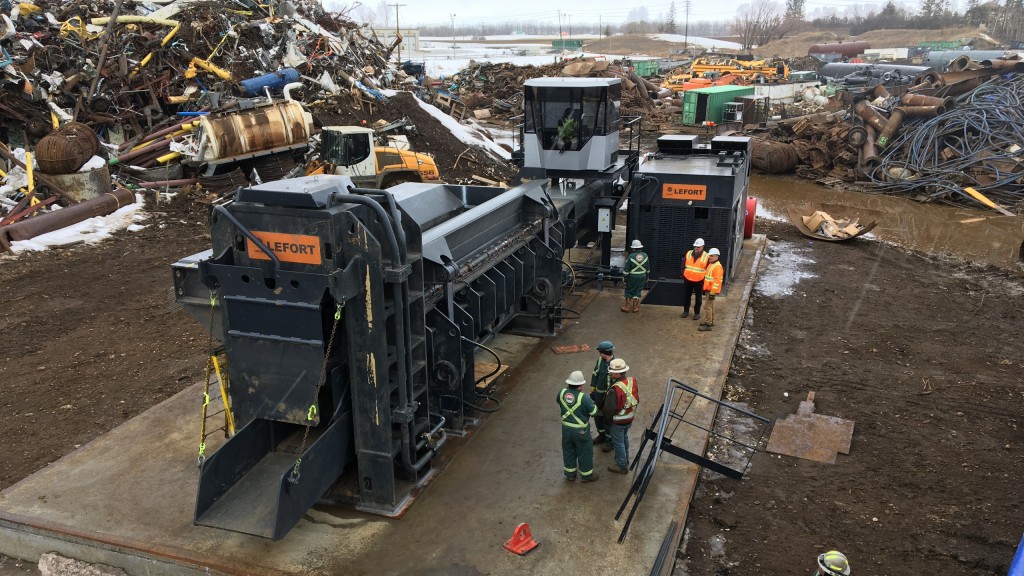 LEFORT America has announced the commissioning of a LEFORT SH1100A stationary shear at Tervita's Red Deer, Alberta facility. Tervita operates four scrap metal centres in Western Canada; two in British Columbia and two in Alberta. At the Red Deer facility, Tervita has selected LEFORT's SH1100A as the latest addition to their arsenal of scrap processing equipment.
According to LEFORT, their SH1100A stationary shear is made for the shearing of lightweight sheet metal and average demolition scrap, and is perfectly aligned with Tervita's needs at the Red Deer location. The commissioning of the machine was completed in March, 2018. Jon Miller, from LEFORT America, and two engineers from LEFORT travelled to Red Deer to install and commission the machine, ensuring that all the components and systems of the shear are properly set up, according to Tervita's operational requirements.
Tervita's new machine was ordered with a Caterpillar Tier 4 final C13 engine rated at 475 HP, as well as an 8-meter box, remote control and LEFORT's First Class operator's cabin (shown below). THE SH1100 has 1,100 tons of shearing force and a 200-ton pusher ram for best-in-class densification.