Ecoverse introduces TrommALL compact trommel
Highly versatile and maneuverable, the TrommALL is designed to withstand of the toughest screening tasks in a range of recycling and other applications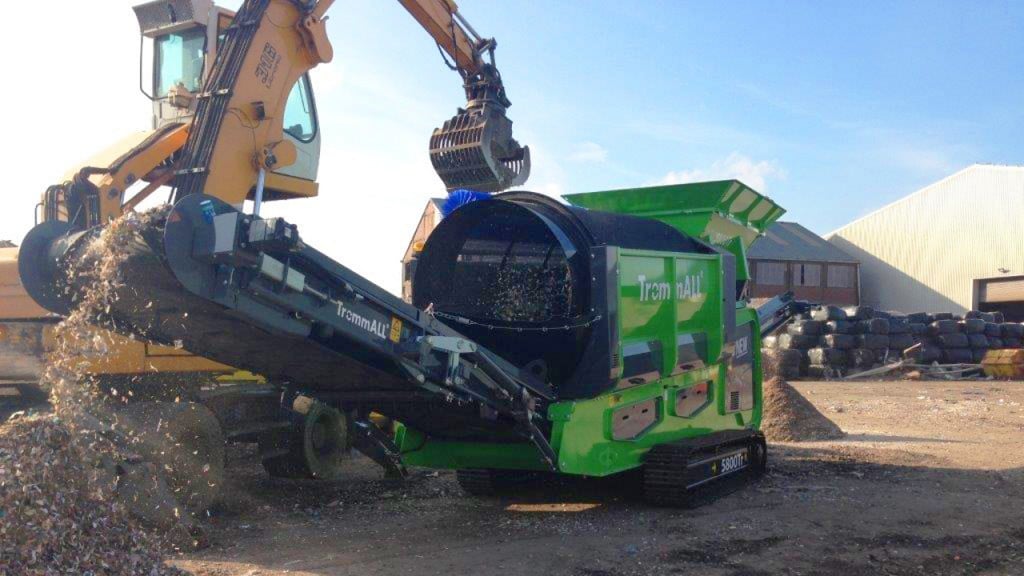 Designed to withstand some of the toughest screening tasks, in a range of recycling and other applications, the new TrommALL from Ecoverse is a compact, maneuverable trommel screen with high productivity.

The TrommALL 5800Tr is a compact tracked machine, available on wheels, capable of whatever recyclers can throw at it, according to Ecoverse. The 2500GT model is also available, as a mobile deck screen, ideal for small jobs or dealer rental fleets.
Units are built with quality components, including heavy-duty Strickland tracks, for great mobility on any terrain, as well as a quick-change drum and a powerful engine. The TrommALL also features self-cleaning brushes, a tough punch plate drum that handles the most challenging applications, and units are easily pull around the yard or move to a different site, with set up in minutes.
Additonal features include ground-level tensioners to ensure the drum is always clean and ready for use, and optional hydraulically adjustable tensioners. Units are designed to handle wet material, with a large hopper that does not block up.