Peterbilt product lineup on display at Waste Expo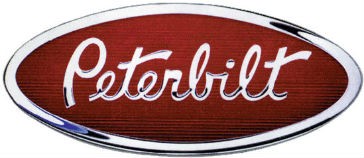 Peterbiltexhibited its latest innovations for the refuse and recycling market at Waste Expo this week from April 24-26. The refuse lineup, including the Models 220, 520 and 567 as well as an advanced Model 520 Demonstration Vehicle with a fully electric drivetrain were on display from Tuesday through Thursday.

"Peterbilt provides a complete lineup of products for the Refuse market. The Model 520 low-cab-forward continues to gain momentum and has quickly become a top choice within the industry for residential and commercial pickup operations," said Tony Sablar, Vocational Marketing Manager, Peterbilt Motors Company. "The Model 567 is popular on roll-off and transfer dump applications with a wide range of power options provided by the PACCAR MX-11 and MX-13 engines. Combine that with the medium duty Models 348 and 220 for urban environments and Peterbilt has the most durable and versatile products for every operation in the refuse market."
The PACCAR MX-11 engine is available in the Model 520 and 567 with up to 430 horsepower and 1,650 lb-ft. of torque including 355/1250 and 440/1450 ratings specifically designed for the refuse market. The MX-13 engine is available in the Model 567 with ratings up to 510 horsepower and 1,850 lb-ft of torque.
The Model 520 electric demonstrator is equipped with a 400 horsepower Transpower Electric Drive System and 352 kW-hr of energy storage. Enough power to do 80 miles a day and pick up 900 cans on a single charge. It emits zero emissions in a quiet manner, which is ideal for neighborhood communities where these trucks operate. The truck's regenerative braking reduces maintenance by 50% through less wear on the braking system.
Peterbilt is an industry leader in clean energy solutions. Peterbilt recently received approval from the California Air Resources Board (CARB) to include its vehicles in the Hybrid and Zero-Emission Truck and Bus Voucher Incentive Project (HVIP). This program includes Peterbilt trucks with the Cummins-Westport L9N or ISX12N natural gas engines and provides customers in eligible areas incentives to adopt the near zero emission technologies that are available.
The National Joint Powers Alliance (NJPA) has also awarded Peterbilt with nationally bid contracts, enabling NJPA members to purchase Peterbilt trucks. Peterbilt's NJPA contract satisfies the bid process and provides a cost-effective, time-saving procurement process for government and education agencies.
Peterbilt Motors Company, located in Denton, Texas, has a global reputation for superior quality, industry leading design, innovative engineering and fuel efficient solutions, and is recognized as the "Class" of the industry.
Peterbilt provides a comprehensive array of aftermarket support programs through its 370 plus North American dealer locations that complement its full lineup of on-highway, vocational and medium duty products, including alternative fuel vehicles. Peterbilt also offers industry leading service and support, including SmartLINQ connected truck technologies, expedited Rapid Check diagnostic services, the Red Oval certified used truck program, automated parts inventory replenishment and 24/7 complimentary Customer Assistance.
Company info
Related products