Rubble Master acquires compact screen and crusher manufacturer Maximus
Full line of compact crushers and screeners brings new opportunities for customers in Canada and the U.S.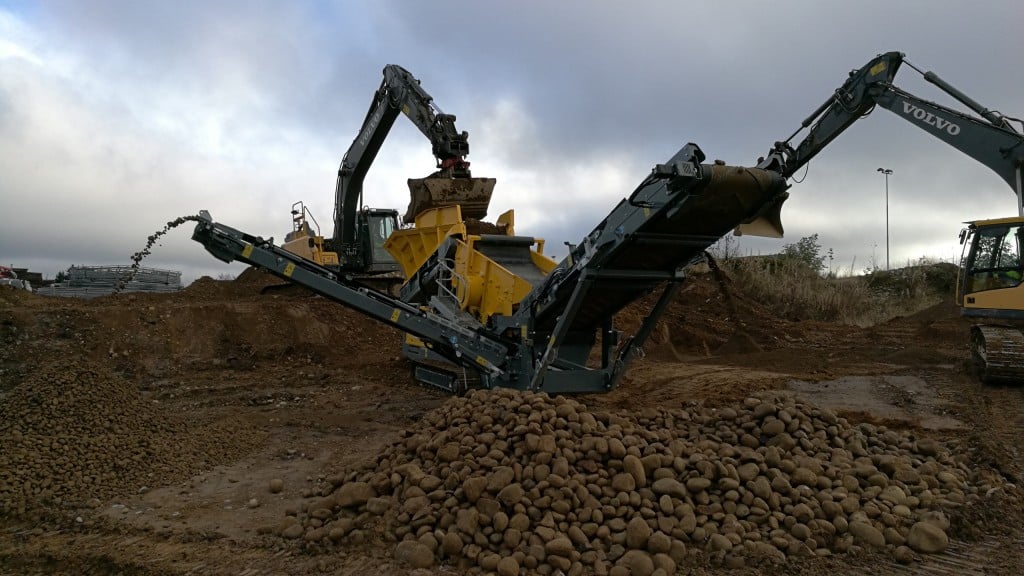 Rubble Master (RM) has acquired Northern Ireland-based screen manufacturer Maximus. Founded in 2004 and employing 120 people, Maximus will complement Rubble Master's existing range of products, helping to satisfy customers and support future growth. According to Rubble Master, for customers and dealers, this acquisition means a full line of crushing, recycling and screening products are now available with the same reliable, lifetime support and complete parts and service support customers have come to expect from their company.

"This investment allows us to improve our product offering globally, and specifically for the U.S. and Canadian markets," said Gerald Hanisch, president and owner of Rubble Master.
He says the venture is already driving new product developments and future growth. Initial results of the two companies' joint engineering and production capacities: the all-new RM HS3500M and RM HS5000M compact tracked scalping screens (shown above). These machines are already being nicknamed "Swiss-Army-Knife", because of their versatility to process a multitude of materials, including excavated C&D waste, asphalt slabs and millings, topsoil, mulch, gravel and more.
"This now opens up synergies in many areas," commented Günther Weissenberger, Rubble Master CFO. "We will benefit from shared suppliers and economies of scale."
Company info
Related products
Related Articles
On January 1st, 2021, the Basel Convention's plastics waste amendments became effective in Canada. The amendments focus on the international movement of plastic wastes that may have limited recycling options or be more difficult to recycle. This change will likely be felt all along the supply chain, including collectors, processors, and exporters. If you export plastic waste for recycling or final disposal, or if you are an exporter of other scrap materials, including plastic, paper, or e-waste, you may be subject to Canada's Regulations, and a valid export or transit permit may be required.