Peterson introduces 3310B drum chipper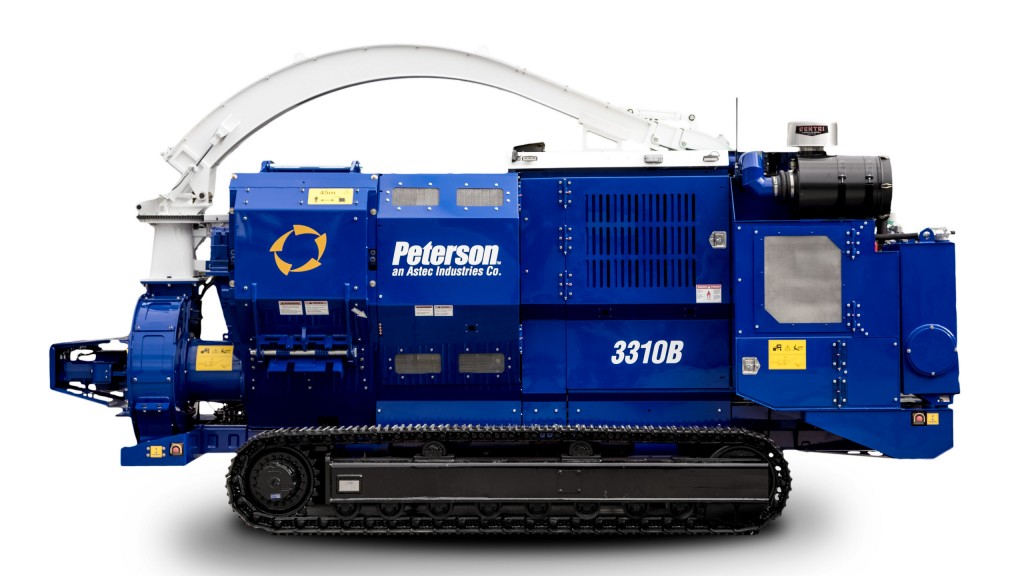 Peterson Pacific Corp., has introduced the new Peterson 3310B drum chipper. "The new-3310B drum chipper is smaller and lighter than our previous model, but still packs impressive performance," said Jody Volner, President of Peterson Pacific Corp. "The 3310B can operate on even tighter landings for biomass and land clearing operations. We are excited about the capabilities of this remarkable machine."
With a 540 hp (402 kW) Tier III or Tier IV Caterpillar engine, the 3310B has the power to handle up to 24-inch (61 cm) diameter logs. With large access doors on both sides of the machine for serviceability, the fully enclosed engine compartment keeps things clean.
The 3310B's transverse design allows for a much smaller operations deck, providing flexible production configurations in diverse terrain. With 230-degrees of rotation, the end-load or optional top-load spout design allows trailers to be loaded in a variety of positions, depending on the demands of the job site.
Using the proven drum and knife design from the larger 4300-series drum chippers, the 3310B's main components are robust and offer long life. The 3310B is available with a four-pocket drum for typical biomass chips, or an eight-pocket drum for microchipping applications. The chips exit the machine from an innovative auger system which feeds an accelerator to increase payload density.
The 3310B is available with an optional powered feed deck, allowing for shorter stems and tops. Both the powered- and standard fixed feed deck can be stowed for transportation purposes.
The Peterson 3310B drum chipper is also Peterson+ enabled--a new remote monitoring solution providing machine owners access to real-time and historical data of their machine's performance and location.
Related products
Related Articles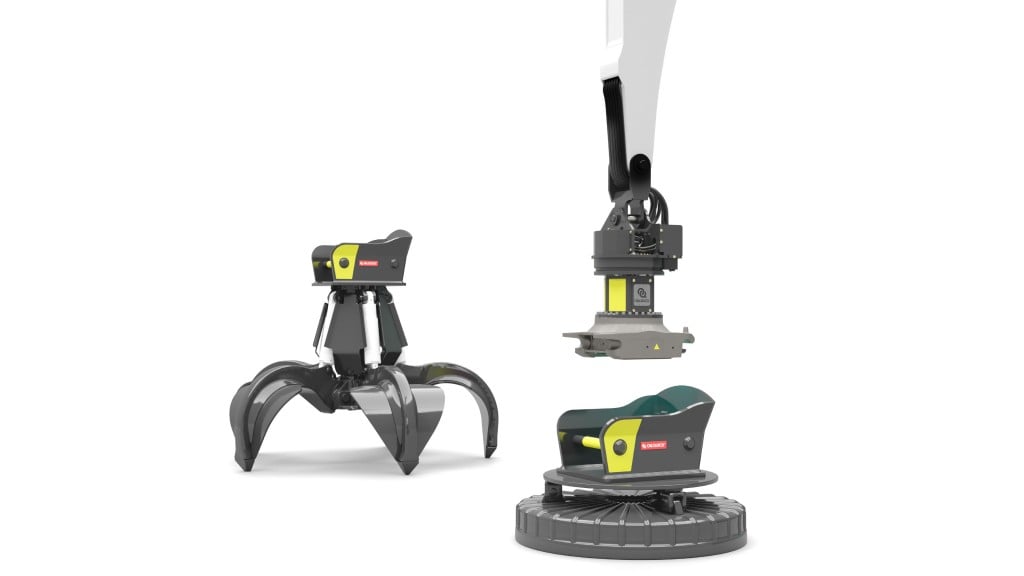 OilQuick adds its largest fully automatic quick coupler yet to product line