FIMIC's laser-drilled screens ideal for managing contaminated plastics
Italian manufacturer presents latest technology to North America at APR meeting; new Fimic filter to be installed in Canada this spring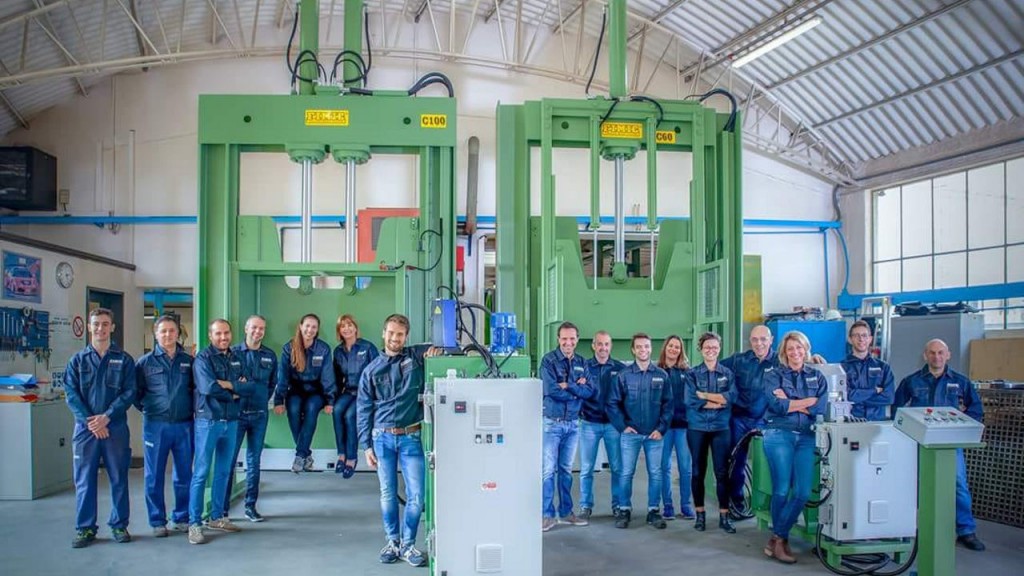 In February, Italy-based Fimic Srl, presented its latest innovations for the plastics recycling industry during the U.S. Association of Plastics Recyclers (APR) meeting, which was held in conjunction with the Plastics Recycling 2018 conference in Nashville. As a leader in the production of continuous melt filter for the recycling of post-consumer and post-industrial plastics, Fimic recently joined the APR, and is a standing member of the European plastic recyclers association.

At the event, Fimic's general manager, Erica Canaia, talked about one of the company's latest innovations, introduced to North America in 2017: laser screens for the filtration of LDPE and HDPE contaminated material. According to Canaia, their automatic melt filter is well known in U.S. and Canadian markets, but up to recently, only for applications using punched-type screens in which filtration is in the range of 300-2,000 microns (50 to 10 mesh). Since last year, she said, by taking advantage of laser drilling technology, Fimic is now able to supply laser-drilled screens that can filter down to 100 microns/140 mesh.
Canaia went on to introduce the new Era Fimic filter, to be installed for the first time in Canada, this spring. Canaia said this installation will enable screening of material twice, with two different levels of filtration. On this project, the filter's first chamber will be dedicated to a rough filtration, using cheap, punched screens, while the second chamber will use laser-drilled screens.

"This method will guarantee that the most expensive screens will get material already pre-filtered so that the most aggressive contaminants have been taken out. The two filtering chambers are separated and have independent discharging valves so that recyclers can calibrate differently the discharge of each chamber through independent, temporized opening of each valve."
At February's APR meeting, Canaia talked about several other, specific case studies. In particular, one in which a company incorporated a Fimic filter in their application processing post-consumer, washed LDPE, extremely contaminated with paper, PET and aluminum. She says with the Fimic system, their material is now filtered down to 100 microns, with pellets produced used for film blowing applications. Another case presented was about a line processing pipe-grade HDPE, now filtered at 150 microns.
"With the installations of the Fimic filter, because of the machine's larger filtering area (compared to those offered by other competitors) both of these recent customers have experienced an increase in their throughput and a huge saving in spares," said Canaia.
"If we compare the Fimic to a sliding filter, where an operator is forced to face very frequent changing of the mesh because of contamination, this causes a high cost in screens, both for the changing of the mesh and for their disposal. It also leads to an overall reduced quality of output, because it remains subject to human error."
Canaia's presentation also addressed the overall flexibility of the Fimic filter, which can adapt to a number of materials, even when extremely contaminated, as in the case of post-consumer materials. Fimic's filter uses a proven scraping system, well known for its simplicity and flexibility, and for its ability to deal with various types of contaminants, including sand, metal, paper, paperboard and wood.
Company info
Via Ospitale, 54
Carmignano di Brenta,
IT, 35010

Website:
fimic.it/en
Phone number:
+39 346 5042881
Read more