Curbtender and Haul-All introduce first of its kind all-electric rear loader
Quantum first small rear loading collection body to be mounted on an all-electric chassis in North America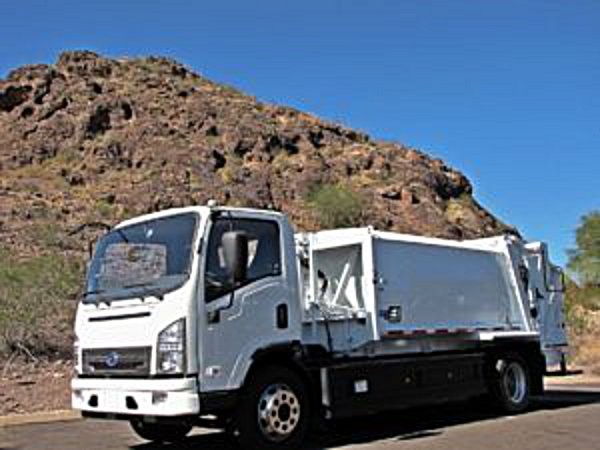 Haul-All Equipment in partnership with Curbtender Inc., (formally known as Wayne Engineering) have introduced the Quantum, all-electric rear loader.

The Quantum is the first small rear loading refuse collection body to be mounted on an all-electric chassis in North America. The 10-yard packer is mounted to BYD's 6R chassis and is powered by iron phosphate battery technology. Iron phosphate batteries are more environmentally friendly compared to other battery technologies due to the absence of heavy metals or toxic electrolytes. BYD's 6R chassis receives extended battery life through the use of regenerative braking. (BYD is the world's largest manufacturer of electric vehicles and rechargeable batteries. The company assembles its truck chassis in California and is backed by renowned investor Warren Buffett.)
According to Haul-All and Curbtender, demonstrations are currently underway in Alberta and previous demos were extensively conducted throughout southern California and British Columbia, including the City of Los Angeles and City of Vancouver. During these trials, the electric Quantum averaged close to 135 km of travel with up to 300 daily pack cycles and a sweep volume of 4.5 cu yds/min. In over one year of use, the demonstrator unit never depleted its full battery charge while on any of its routes.
The Quantum's patented packing design weighs thousands of pounds less than competitive models, effectively offsetting the weight of BYD's innovative battery design. The net result is a more efficient packer that features best-in-class legal payload.