​Bunting Magnetics Co. awarded patent for innovative magnetic circuit design used in its SSSC Stainless Steel Separation Conveyor
Revolutionary magnetic circuit design captures up to 94% of large fraction stainless steel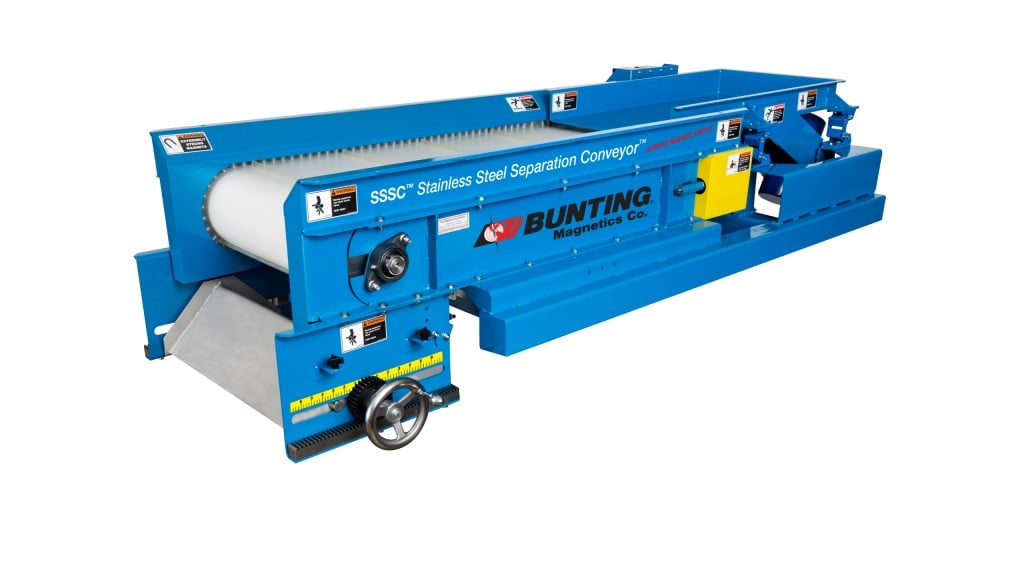 Bunting Magnetics Co., the leader in moving, removing and holding metal, and the inventor of stainless steel separation, has been awarded a U.S. patent for its ground-breaking magnetic circuit design incorporated in the Stainless Steel Separation Conveyor (SSSC). The SSSC Stainless Steel Separation Conveyor, launched at ISRI 2017, has delivered game-changing solutions to the recycling industry ever since. Field tests have proven it removes up to 94% of large fraction stainless steel.

This innovative machine expanded the company's reach in the Auto Shredding Residue Industry for the separation of work-hardened stainless steel from Zurik streams, the purification of small fraction stainless steel and in ICW wire-chopping purification applications.
"In addition to protecting this technology from being copied by competitors, the U.S. patent shows Bunting Magnetics' innovation, continual enhancement, design growth, and dedication to solving magnetic separation challenges in the Automotive Recycling Industry," said Don Suderman, Product Manager, Material Handling and inventor of the magnetic circuit design.
"The SSSC is a natural progression from Bunting's High Intensity Separation Conveyor (HISC), which was the first of its kind in the industry and does an outstanding job separating smaller fraction stainless steel," said Suderman.
The heart of the SSSC system is the unique magnetic circuit design, which utilizes a patented configuration of high-strength neodymium magnets. It attracts, holds and extracts work-hardened, irregularly shaped stainless steel - up to a massive five inches in size - from the product recycling stream.

"Because its unique magnetic circuit has a much stronger reach-out field above the belt than competitive products, it is even better for grabbing and holding onto larger irregular shaped pieces of stainless steel," Suderman explained. "It pushes the extreme high gauss field higher above the belt into the larger irregular pieces of shredded stainless steel metals and also creates a larger high intensity, collective flux field pattern, which holds onto those pieces far better than anything before this."
"The largest market for these units is in pulling and recovering mid and larger fraction of stainless steel from Zurik streams usually after the Finders. The SSSC's unique high intensity magnetic circuit gives it the ability to reach out and recover these sizes of work hardened stainless steels from the stream and help purify that fraction to a high enough degree for domestic sales," Suderman says.
With the SSSC, auto shredders can also attain the purest product possible in several applications, including insulated copper wire (ICW) purification, during which the machine pulls out stainless steel and dirty contamination from the wire before chopping which dulls knives and purifying the chopped wire after chopping for cleaner higher purity copper for domestic sales.
"Even the smallest bits of stainless steel can cause damage to equipment down the product stream and lower the value of recycled product," explained Suderman. "It's imperative that we help our customers achieve maximum purity and our family of stainless steel separation conveyors does just that."
Related Articles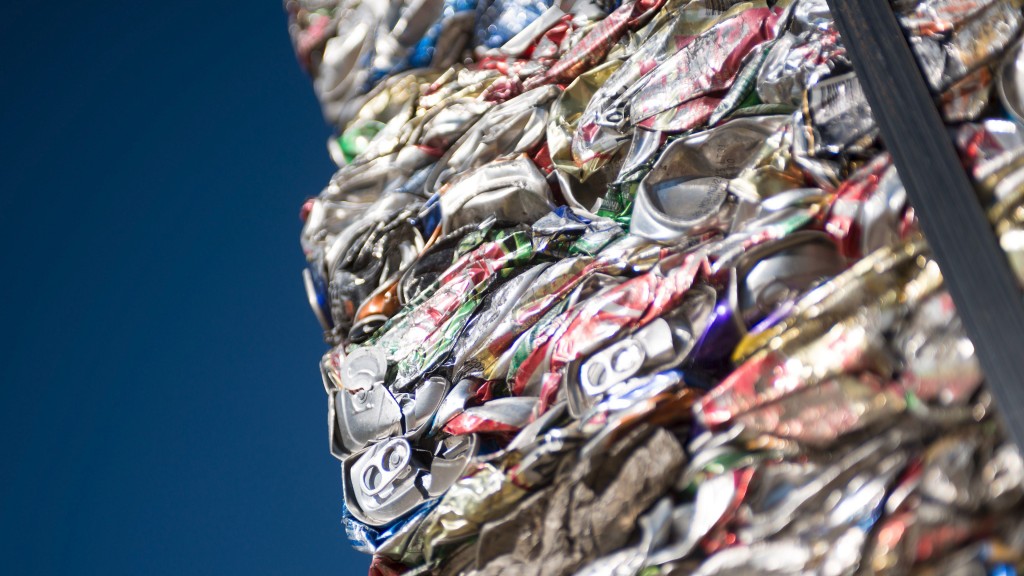 Novelis joins First Movers Coalition to help reduce aluminum manufacturing carbon emissions