Latest Doppstadt precision chippers are designed to be robust, precise and efficient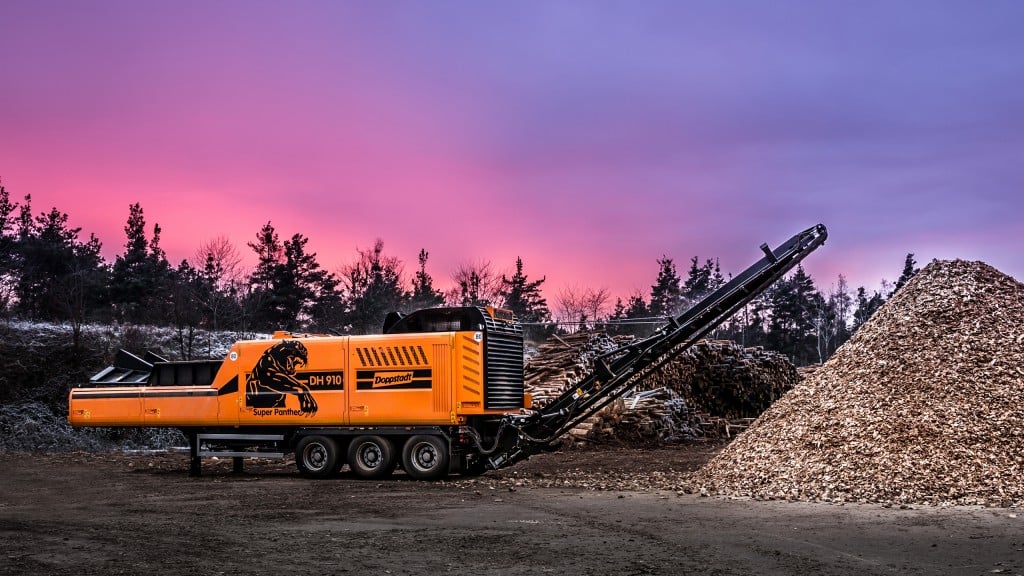 "For the forestry and timber industry, the performance, robustness and flexibility of the machines are essential for profitability," says Daniel Kürten, product manager in charge of Doppstadt's shredding division. "We have expanded the range of precision chippers by two solutions that suit the market needs. The tracked DH 811 K for forest and farmland applications, and the DH 910 SA-B chipper with semi-trailer chassis for semi-stationary use, produce a maximum output of high quality products in next to no time."

Maximum Throughput and Reduced Fines Content
These new Doppstadt precision chippers show their strength in sawmills as well as in chip board production and mulch applications. The machines can be adjusted to process various kinds of timber by means of different knife arrangements and screening baskets, thus always producing perfect wood chips. They process log timber, slabs and forest residues. Since they are provided with state-of-the-art engines that comply with Euromot IV / Tier 4, these self-propelled or road-going machines cover all the ranges of application in the forestry and timber industry.
Stable in Operation on Rough Terrain: DH 811 K
The tracked version of the DH 811 with compact design is approximatley 6 m long, 2.5 m large and 3.3 m high. Therefore, it fits on any low-loader. The chipper can cope with narrow forest roads as easily as with overgrown or muddy forest tracks, where it does its job steadily. Using an upper carriage that can be swiveled by up to 270 ° the DH 811 K assumes an optimum working position even on most difficult terrain.
Less Fines Thanks to Gentle Belt Discharge: DH 910 SA - B
The semitrailer chipper DH 910 SA-B is ideally suited for the continuous industrial operation in wood yards. The machine shows its high throughput capacity in industrial wood, but it can also process logs with up to 90 cm diameter. A belt, which can be swiveled by up to 90 °, discharges wood chips carefully thus producing high quality wood chips with a reduced fines content.
Company info
Related products