Five Questions for the MRF
Q&A with an industry expert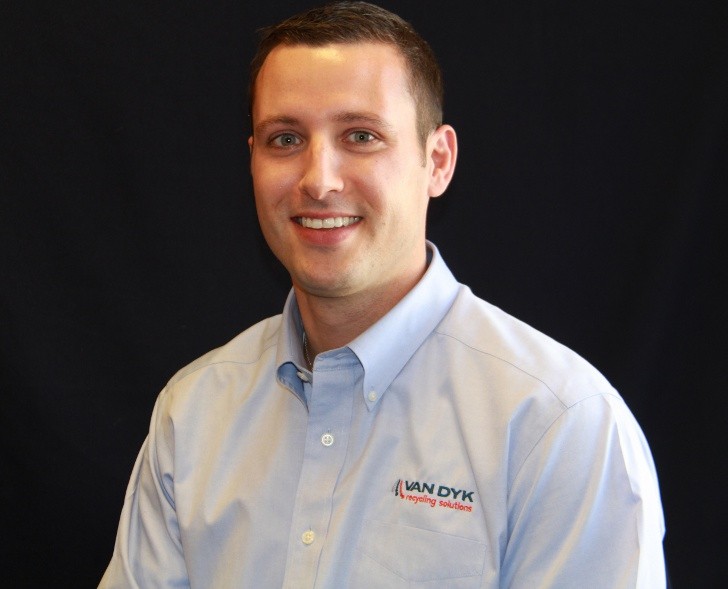 Material streams are changing. End-product purity requirements are tightening. ROI is dependent on commodities markets. How can MRFs best achieve operational efficiencies in such a complex, rapidly evolving sector? Van Dyk Recycling Systems' Adam Lovewell asks five key questions about current MRF best practices and provides simple answers.
1.) How can plants increase uptime and improve quality without having to invest in major equipment upgrades?
Incentivize sorters. Manual sorting is the first and last line of defense in a MRF. Sorters remove objects that cause jams and downtime, and remove prohibitives from final product streams. Setting targets and providing incentives to sorters can stimulate productivity, increase uptime and improve product quality. Sorters win when you win.
2.) How can MRFs improve fibre quality?

Non-wrapping screens create cleaner fibre streams and are being used to target larger grades of paper, while optical sorters are now being installed to target smaller fibre, using a positive sort to achieve the highest quality.
3.) How can MRFs best deal with the rising percentage of film and decreasing percentage of fibre?
The quantity of newspaper in the stream still requires the use of traditional screening. However, the use of optical sorters to target the smaller fractions of fibre, including small OCC, is becoming increasingly popular. Positive removal of fibre from the system leaves the film in the negative fraction, which can be cleaned up using ballistic separators.
4.) Are ballistic separators the future alternative for star screens?
Ballistics are currently utilized for the final cleanup of the container stream to remove any remaining 2D items and small fines. Limited capacity of these machines inhibits them from completely replacing star or disc screening, but as the percentage of large fibre continues to drop, ballistics (in conjunction with optical sorting) will gain a stronger presence in single-stream MRFs.
5.) For What role should recyclers be looking to utilize robots?
Robotic technology never caught on in Europe after a decade of R&D, so why would it make a significant impact in the U.S.? Currently, robots are not being developed for pre-sort, fibre QC or container separation. Their role is limited to plastic container QC (quality control). Instead, we recommend investing in quality optical sorting. Why do 60 ppm with a robot when you can do 600 ppm with an optical sorter?
Author's background: From 2011 to 2015 Adam Lovewell was a systems engineer for RRT Design and Construction, based out of Long Island, New York. His focus there was on project engineering and construction management for projects in solid waste and recycling. In 2016, Adam was hired by Van Dyk Recycling Solutions as their midwest regional sales manager. Currently based out of Chicago, Lovewell has been involved in projects related to single- and dual-stream recycling, MSW/fuel systems, PET/plastics sorting, electronic scrap, ash handling, metals recovery and commercial mixed waste.
Company info
360 Dr. Martin Luther King Jr. Drive
Norwalk, CT
US, 06854

Website:
vdrs.com
Read more