McCloskey's portable UF1200 universal feeder delivers 650+ TPH production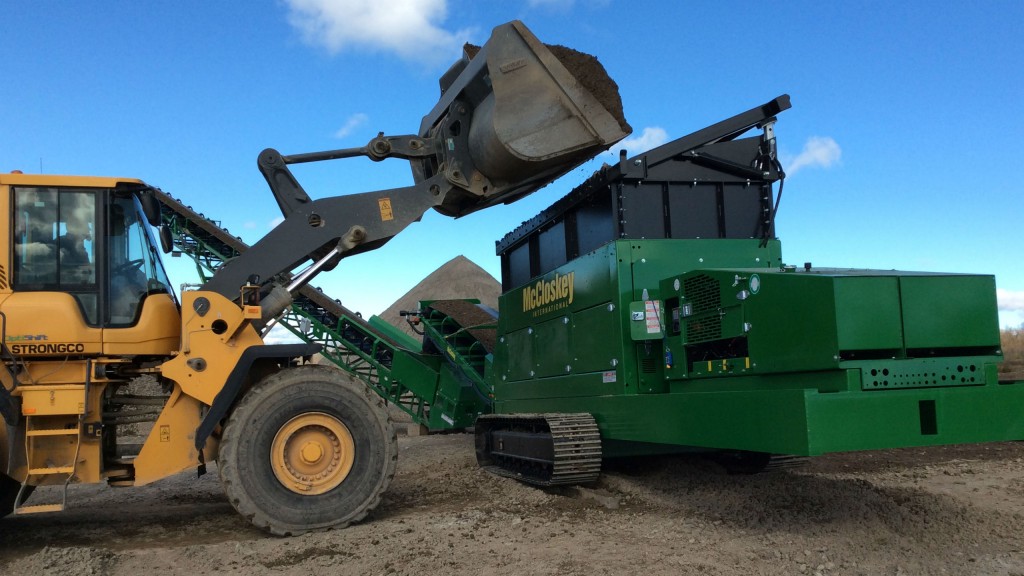 McCloskey now has a high capacity, powerful and reliable universal feeder in its line-up. Designed for virtually any application, the UF1200 can significantly enhance production levels. The UF1200 comes with a standard Tipping Grid, and offers a number of options including Vibrating Grid, Aggregate Hopper, Mulch Hopper or Shredder. The stockpile height at 24 degrees reaches 4.0m (13'-3") making the feeder an efficient partner for stackers.
Features include:
1200mm (48") wide feed conveyor
10.01 m3 (13.09 yd3) high capacity hopper
Choice of remote control tipping grid or live head
Tracked or wheeled for mobility on-site and from site to site
48" integrated stockpiling conveyor
Fast setup time
Ground level access for ease of maintenance and service.
"Helping customers achieve greater production levels is what drives us to design and manufacture innovative products," said Paschal McCloskey, President and CEO of McCloskey International. "This design takes their processing to a new level, and we will continue look at new ways to develop our products to meet the unique challenges of projects around the globe."
Company info
Related products