​Seven steps to effective briquetting in C&D and MRF applications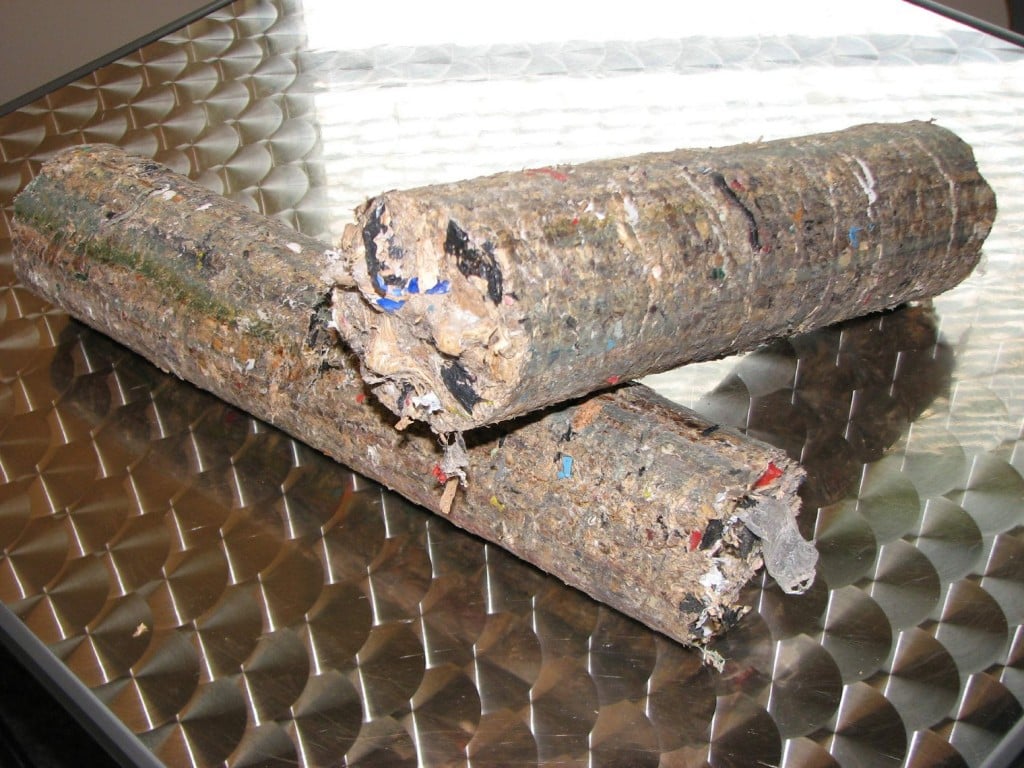 The following are seven steps in a typical system for shredding and briquetting old pallets and other types of demolition stream waste wood.

Storing Raw Material: Old pallets and waste wood from demolition streams needs to be stored out of the elements to keep it dry. Coloured pallets should be sorted out.
Shredding: Raw material is fed into a shred­der for size reduction.
Sorting: Shredded raw material is conveyed past one of several magnet separators for sorting of nails. An adjustable gap between the transport belt and the vacuum inlet for the hammer mill ensures that nails that have not been sorted out by the magnet separator will fall down and not be sucked into the hammer mill.
Hammermill: The raw material passes through a hammermill before going into a large storage silo.
Storing processed material: A large storage silo is used to contain shredded and milled raw material. In a 400-cubic metre silo, at the bottom of the silo there is room for two briquetting presses.
Briquetting: From manufacturer, C.F. Nielsen, two model BP5500 briquetters, positioned in the silo, will produce a total of approx. 2.5 tons of briquettes per hour. The presses can run unmanned around the clock in a silo that is 400 cubic metres in size.
Briquette storage: Briquettes are placed in a pile coming directly from the briquetting presses via the cooling lines. Briquettes allow for maximum bulk density, for storage, handling and transport.
End markets: Briquettes made from C&D wood are used as feedstock for gasifiers to produce heat and power, a practice that is well-established in Europe, and an emerging trend in North America. Other uses for briquettes made from C&D include the replacement of coal and fossil fuel in cement plants and district heat plants.

This article was provided by Wayne Winkler, Briquetting Systems, Vancouver, B.C.
Briquetting Systems is an authorized distributor for C.F. Nielsen, a briquetting specialist and systems manufacturer based out of Denmark. https://cfnielsen.com/c-f-nielsen-new-look-leading-manufacturer-mechanical-briquetting-presses/