EvoQuip to make debut appearance at World of Concrete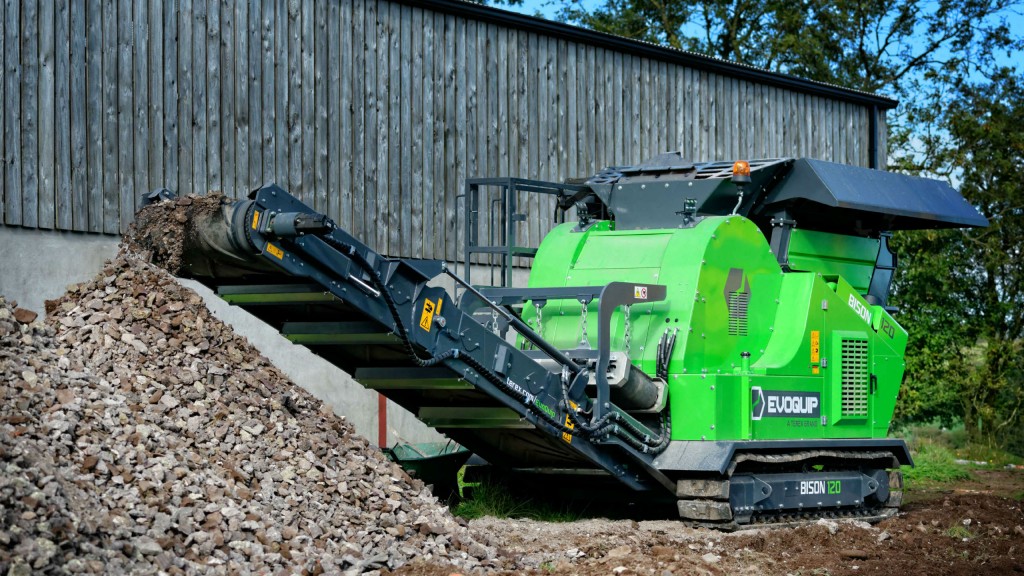 EvoQuip will exhibit at World of Concrete 2018, in Las Vegas from 23 January - 26 January in the Las Vegas Convention Centre. Exhibiting for the first time at the show, EvoQuip will be at stand C5172 with the Bison 120 jaw crusher on display.
Starting over 40 years ago, World of Concrete is now the largest annual international event dedicated to concrete and masonry professionals. The show boasts more than 1,500 exhibiting companies and 55,000 registered industry professionals. WOC will host Special Events, Skill-Building Seminars, Demonstrations, Luncheons & Forums, and Competitions which will be located throughout the Las Vegas Convention Centre.
The Bison 120 has been specifically designed for operators for whom versatility, maneuverability and transportability are of key importance. It is small enough to fit inside a container for transport but strong enough to withstand the toughest of applications. The Bison 120 features a '680mm x 400mm' single toggle Jaw Crusher that can be adjusted hydraulically using the remote control which comes as standard with the machine. The Jaw is driven hydraulically allowing the customer the ability to reverse the Crusher to clear a blockage as well as being able to run in reverse permanently for sticky applications such as asphalt. The ability to adjust the jaw setting and operate the plant fully from the remote control allows for a fast and simple set up for the customer. With its intuitive operation, quick set-up times, compact size and ease of transport the Bison 120 the ideal solution for all small to medium sized operators.
EvoQuip would like to take this opportunity to get to know any ambitious Distributors who may be attending WOC. We are looking for Distributors around the globe who would like to grow alongside with us. EvoQuip are eager on finding passionate Distributors who are keen to develop their business, have a professional organization with well trained, qualified personnel and have a culture that understands that Customer Satisfaction is the key to long term success.
Company info
Related products