Canadian Electronic Recycling Association celebrates largest donation ever of used IT equipment
​Shell Canada donates $1 million worth of used electronics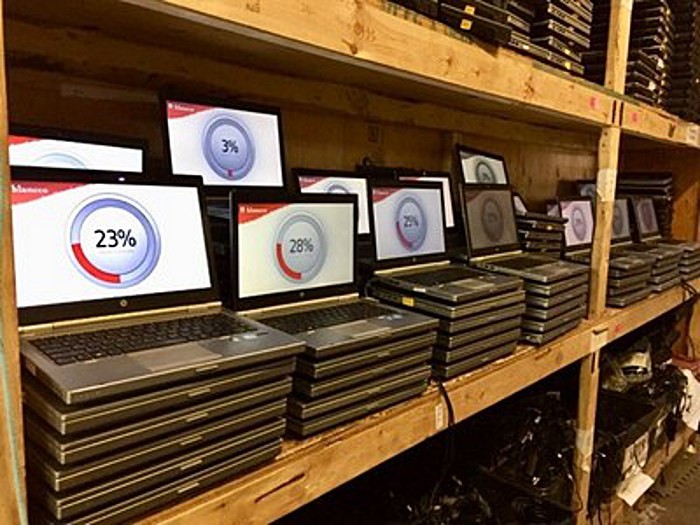 CALGARY - Shell Canada has announced a $1 million donation of computer equipment to the Canadian Electronic Recycling Association (ERA), who will distribute it to organizations in need across Canada. This is the ERA's single largest donation to date and marks a milestone for the organization.
To kick off this donation, Shell and the ERA will distribute more than 300 recent model computers, laptops and monitors to 12 organizations across Canada on November 28 as part of "Giving Tuesday" (#GivingTuesday www.givingtuesday.org). The remainder of the donation will be given out to schools and other organizations over the coming months. Organizations are encouraged to contact the ERA (www.era.ca) to find out how they can access this donated equipment.
"A lack of access to computers and the Internet can limit opportunities for those already in vulnerable situations," said Michael Crothers, President and Country Chair, Shell Canada. "We are delighted to be celebrating Giving Tuesday - a global day of giving - by making a local contribution; providing $1 million in surplus computers to deserving organizations across Canada, particularly to schools in Indigenous communities."
The largest number of recipients from today's computer distribution are Indigenous organizations and schools in Alberta. According to Shell, this supports the company's commitment to work in collaboration with Indigenous communities in the areas of community engagement, business development, community investment and employment.
Bojan Paduh, Founder of the Electronic Recycling Association, said: "We are thrilled to work alongside Shell Canada for the biggest donation the ERA has organized. On a daily basis, we donate to charitable organizations throughout Canada. However, today is extra special as we are part of a donation blitz that will see 12 deserving communities and organizations across Canada receive IT equipment. Our blitz will continue over the coming months as we give $1 million in IT equipment a second life."