DW 308 Rhino shredder largest in line, ideal for a wide range of materials
Doppstadt's latest single-shaft shredder ideal for applications of over 40 tph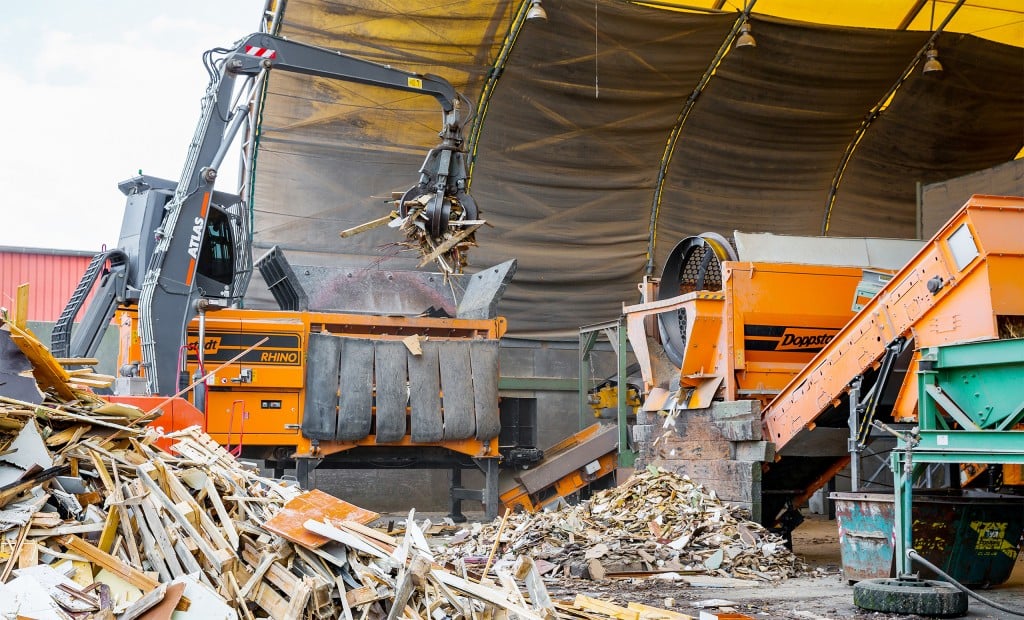 Doppstadt's new DW 308 Rhino is the largest in its class, and is built to shred everything that gets in its way. The DW 308 Rhino will process waste from industry, commerce and households, including C&D waste, organic waste and railway sleepers, as well as green waste, logs and roots. An ideal application is for processing in plants with high throughput capacities. This machine reduces material size reliably and prepares material for further use/recovery. Except concrete, steel and iron, the DW 308 Rhino can cope with virtually any kind of material.

Strong as a rhinoceros: DW-Rhino copes efficiently with most difficult tasks
Doppstadt's new DW-Rhino single-shaft shredder is ideal for applications where more than 40 t/h of waste must be processed. Its extremely robust steel construction ensures stability and durability. As a stationary solution, the DW 308 Rhino is less susceptible to failures, and its maintenance intervals are long, thus ensuring high availability. With the DW308 RHINO, Doppstadt says they have broke new ground in drive technology. While the previous model had a DC motor with rectifier, the present models are provided with a robust, maintenance-free AC VarioDrive with state-of-the-art control, providing more efficiency and power than any previous model from Doppstadt. The new DW 308 Rhino also features a QuickChange System for a quick and easy change from S-tooth to XL-tooth or from M-tooth to L-tooth.
"The new DW 308 Rhino is the largest single-shaft shredder of the Doppstadt product range. It combines the best technologies in a robust and durable machine frame for easy operation and efficient solution of the most difficult tasks achieving highest throughput capacities and a high degree of variability," said Henning Strunz, Managing Director of Doppstadt Systemtechnik GmbH. "Therefore it is a worthy successor of our well tried and tested and extremely robust DW 3080 E2 Mammut, which it replaces."
More from C&D Recycling
But we've been successfully sorting paper on the front end with optical sorters since 2005. Why have we been so successful? Because we know it's not JUST about the optical. We focus on your entire operation, so you make the most of your fiber line. Is your optical sorter living up to its potential? Call us at 203-967-1100 for a free system evaluation.
Traditionally, recyclers across Canada have sent a huge percentage of their recovered scrap metal to Hamilton, Ontario, or Pennsylvania in the U.S., via open-top rail cars and truck trailers. The scrap is then melted down and turned into new steel. This is still the case for much of our scrap steel, but recently the growing trend toward containerization has introduced new opportunities for efficient, cost-effective shipping of both non-ferrous and ferrous materials to overseas markets.