Waste & Recycling Expo Canada celebrating 20th anniversary
Co-located with Municipal Equipment Expo Canada, this year's event takes place in Niagara Falls, October 25-26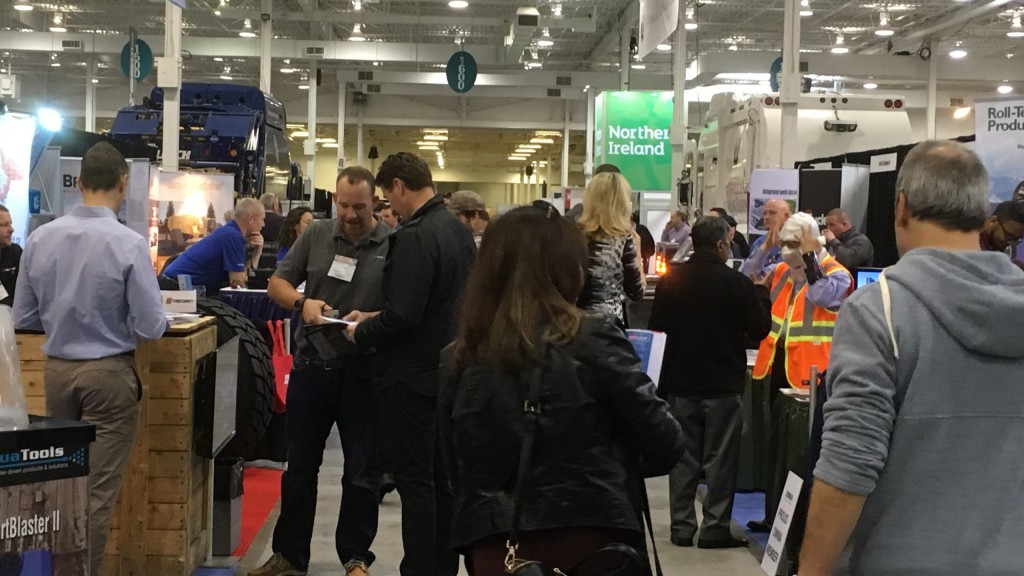 Waste & Recycling Expo Canada, co-located with Municipal Equipment Expo Canada, is the country's only trade event serving the waste, recycling and public works markets. This year's event takes place at the Scotiabank Convention Centre, Niagara Falls, Ontario, October 25 to 26.
Waste & Recycling Expo Canada (formerly the Canadian Waste & Recycling Expo) is celebrating its 20th anniversary in 2017, with large exhibits, networking and training. It is the third year for the Municipal Equipment Expo.
"With more than 200 exhibiting companies filling the entire Scotiabank Convention Centre, we will have nearly every segment of the waste management industry represented under one roof," said show manager, Arnie Gess.
Attended by nearly 3,000 professionals, from government officials, environmental managers and fleet owners to property managers, emergency services and others, this annual event draws from every province of Canada and more than 15 countries across the globe.
This year, educational sessions will include more than 30 topics at the Canadian Waste to Resource Conference, produced by the Ontario Waste Management Association. Led by experts in various waste and recycling fields, this program offers access to case studies and solutions to many of today's challenges in solid waste management and recycling.
Networking opportunities include an Opening Gala Reception on Tuesday, October 24 at the Fallsview Casino, Niagara Falls, sponsored by a host of companies including ELC, Freightliner, KEITH, Pnewko Bros., SkyHawk Telematics and Recycling Product News.

Company info
3200 Windy Hill Road, Suite 500 West
Atlanta, GA
US, 30339

Website:
cwre.ca
Read more
More from Electronics Recycling
Single-Ram and II-Ram High-Capacity Balers
At Machinex, we've been designing sorting systems for over 35 years, so we know how essential it is for MRF operators to have a baler they can trust and not worry about its operational reliability. This is why we design and manufacture reliable single-ram and II-ram high-capacity balers to specifically help optimize their operations.
Watch the video of our expert who presents the main features of Machinex balers delivering these important benefits:
Easy & accessible maintenance
Reduced maintenance & bale handling costs
Energy savings
Optimal bale density
For C&D recyclers, waste haulers, demolition contractors and landfills, there is a growing opportunity to profit from rethinking processes. Although every operation is different, by streamlining the front end of the C&D operation processes with purpose-built technologies, recyclers can tap into new end markets, accommodate higher material volumes, stay ahead of regulatory restrictions, increase recovery rates and add commodity revenue, while decreasing labor and other costs.
Download the new eBook to learn about:
Finding opportunities in the alternative to landfilling C&D
How facilities can increase their profits from C&D
Using the right C&D processing technology in the right locations