McCloskey debuts highly efficient I44R mobile impact crusher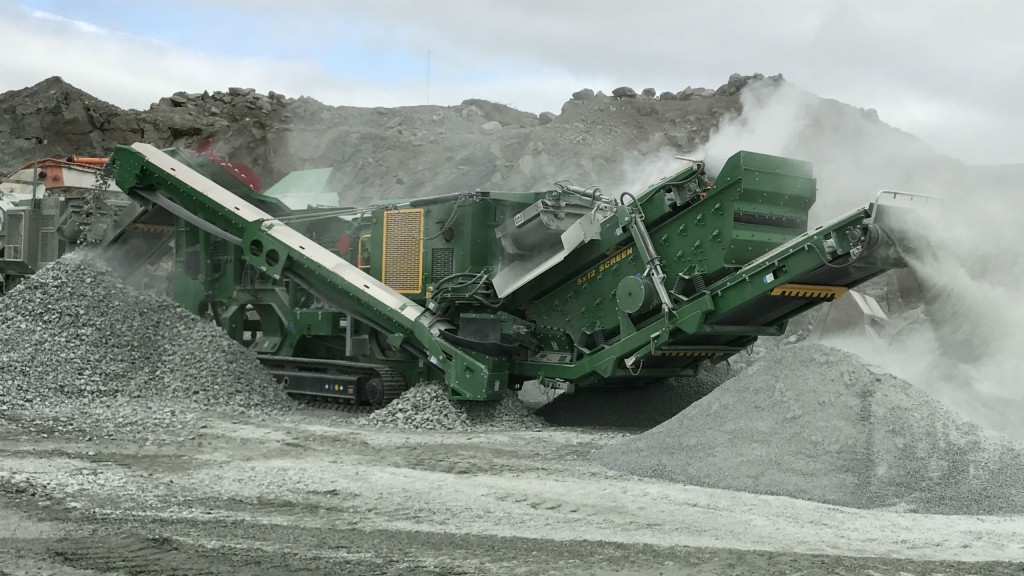 McCloskey International has introduced a new highly efficient version of its I44R mobile impact crusher. The I44Rv3 combines the productivity of a 44" impactor with the versatility of a full screening and recirculating system, allowing operators to produce a crushed and screened final product with one machine.
Following worldwide field site visits, the feedback from the customers has resulted in significant other changes, including direct drive, an enhanced material flow path, larger pre-screen, and a more open chassis.
The I44Rv3's radial return conveyor features full length dust suppression control, allowing operators to recirculate oversize material from the screenbox back to the feed hopper or radial a complete 90° while running.
Other new features include a more open chassis for ease-of-access, a larger double deck prescreen for more efficient fines removal, and a direct drive crusher, delivering more power, along with lower fuel costs.
Efficiency is boosted with the new design, particularly in the material flow path. Each sectional component is wider than the last to allow an unrestricted flow without funneling or narrowing, eliminating material bridging. The straight sided chutes manage the material as it passes through each section that is wider than the last - feeder, to prescreen, and chamber to a wider optional underpan.
The I44Rv3's new larger 7' double deck prescreen brings more efficient fines removal to production, maximizes the crusher's productivity, and delivers screened product via a straight chute to the 650mm side conveyor. The main conveyor is now wider (1200mm/48") to accommodate a larger amount of prescreen material, and to allow for better discharge from the crushing chamber.
The I44Rv3's versatility and upgraded design makes it ideal for some of the toughest applications worldwide, including asphalt recycling, concrete recycling, rock crushing, construction and demolition.
Company info
Related products
Related Articles
Traditionally, waste management companies have operated using a simple "management of waste" approach to operating a MRF. Throughput targets and continuous operation (minimal downtime) were the main driving forces. The industry has changed however, and the focus moving forward is now on optimizing system performance and reliability, in conjunction with increasing recycling rates and a drive for a "greener" and more sustainable tomorrow.
When considering the addition of, or upgrade to, an "intelligent" MRF, for municipalities or private operators, the main factors should always be the client's (operator) current requirements, and evolving market needs, which include throughput, reliability, output quality, and adaptability. Equally important is a full understanding of what is really expected from any proposed system. Having an engaged and focused mindset for the project with the client from the beginning, will impact and drive the entire design process. This then impacts the overall project result, through to the productive, efficient, ongoing operation of the facility itself.