CBI sending industrial grinders south for debris cleanup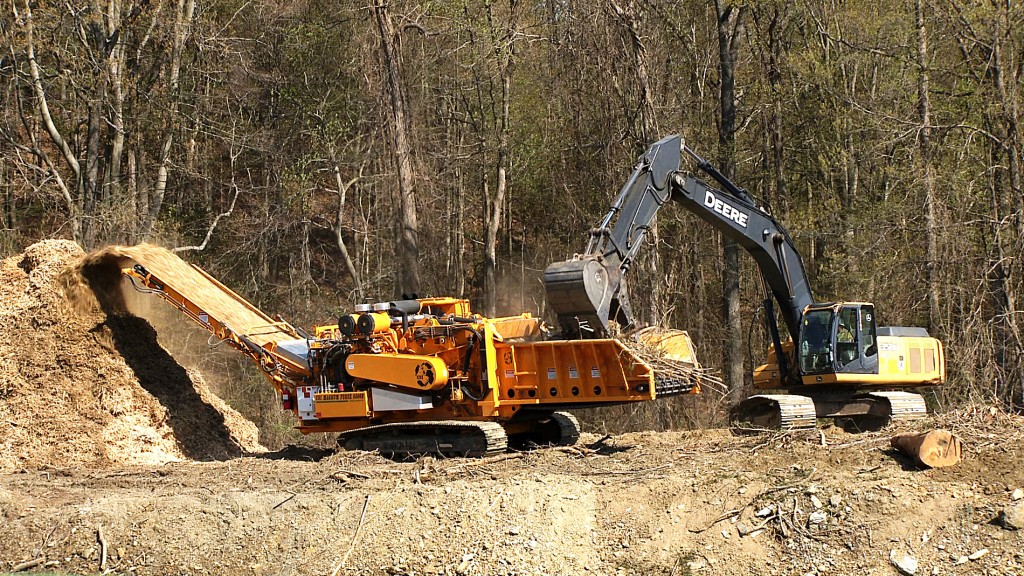 Continental Biomass Industries (CBI) is equipping debris management contractors with horizontal wood grinders to play a central role in cleanup after recent storm damage in Texas, Florida, and the Caribbean. CBI is providing more than ten machines for contractors who depend on the durability and high-production rates of CBI products, particularly the 6800BT Horizontal Grinder.

"The shop is firing on all cylinders to get these machines out the door for cleanup down south," said Art Murphy, Director of Sales & Marketing at Terex Environmental Equipment. "The CBI 6800BT provides the highest throughput of any grinder on the market and is built to work in the harshest conditions. The machines we're sending down are undoubtedly up for the enormous task ahead and will help people get their lives back to normal as quickly as possible. We're proud to be part of the recovery."
CBI has been a Terex brand since 2015, and manufacturer of horizontal wood grinders in New Hampshire since 1988. CBI produces a complete line of portable and stationary grinders, shredders, chippers, flail debarkers, and attachments for composting, forestry, biomass recovery, and wood-waste processing.
Live demonstrations of CBI and Terex Ecotec machines will be taking place on October 4th and 5th at CBI's 2017 Factory Forum in Newton, NH. Those interested in attending can register for free at http://www.cbi-inc.com or directly through this link. Guests will be given a tour of the factory and will get a close look at the machines being prepared for debris cleanup.