Genesis announces new breaker line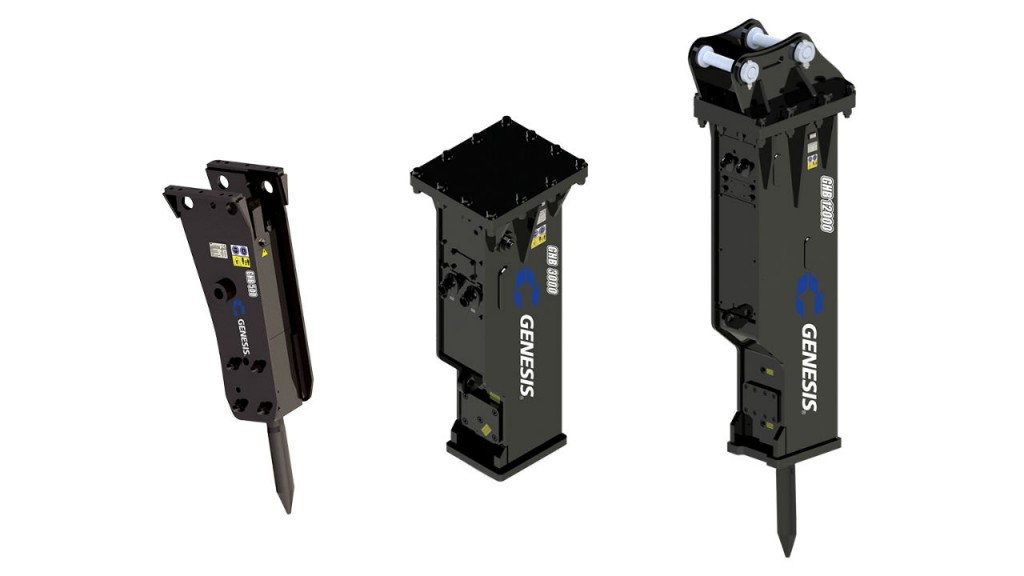 Genesis Attachments announces its new line of Hydraulic Breakers, GHB, designed for applications including demolition, general construction, road and bridge, and utility.
Available in a complete range of models from 250 to 12,000 foot-pound impact energy classes, the GHB features an optimized power-to-weight ratio, and speed and power that can be adjusted to match the material being broken.
The dry-fire protection prevents the hammer from firing when the tool is not loaded. This important safety feature also protects key components of the hammer including the tie rods and side rods that maintain the hammer's alignment and physical integrity.
Featuring a cartridge that can be refilled or changed, the unique hammer-mounted auto-lube system is triggered by the action of the GHB for more reliable and consistent lubrication, increasing uptime by eliminating manual greasing.
The field-serviceable lower bushing can be rotated to expose fresh metal and extend the life of the bushing while saving significantly on wear part expense. The compressed fit upper bushing helps keep the tool and piston aligned, which is critical for optimal performance.
Company info
Related products
Related Articles
(VIDEO) Vecoplan looks at the inner-workings of its VEZ 2500 shredder