​Canada Fibers to Expand Ontario Recycling Operations
HGC Management acquisition to provide province-wide sorting services for expanding commercial and municipal customer base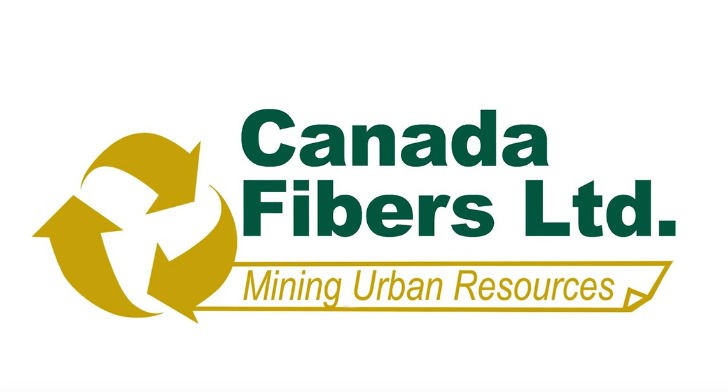 TORONTO - Canada Fibers Ltd. (CFL), a leading provider of material recovery and recycling services, today announced its plan to acquire the issued and outstanding common shares of HGC Management Inc. (HGC). HGC is an Ontario-based company aligned with CFL in its goal of helping municipal and commercial customers efficiently and sustainably divert valuable materials from landfill. CFL expects to complete the transaction within 60 days.
HGC operates seven (7) material recovery facilities (MRFs) within the Province of Ontario, located in Brantford, Belleville, Cornwall, Peterborough, Simcoe and Trenton. In addition, HGC has seventy-five (75) trucks on the road picking up recyclable materials and mixed waste at curbside from homeowners. The acquisition will significantly increase CFL's MRF footprint within Ontario, adding coverage in the eastern and western reaches of the Province. Further, the curbside pick-up capabilities of HGC will serve to increase CFL's understanding of recycling opportunities at source. Today, CFL owns and/or operates seven (7) MRFs in Ontario, which collectively sort a significant portion of Blue Box materials within the Province.
"This acquisition will enable us to provide province-wide sorting services for our expanding commercial and municipal customer bases, which is increasingly important as customers look for greater uniformity and efficiency from their recycling programs," noted Mark Badger of CFL. Further, "it will provide us with more recovered material for our downstream operations, which recycle recovered materials into consumer and industrial products." CFL operates three (3) material recycling companies under the Urban Resource Group banner, producing highly formulated plastic materials for demanding applications such as packaging, as well as architectural wooden garden mulch and high-energy wooden fuel pellets sold through leading Big Box stores.
Joe Miranda, Co-founder of CFL, affirmed that, "Mining valuable resources from waste is increasingly important to all stakeholders, and we will continue to expand our capabilities in response to this trend. In recent years, several consumer packaged goods manufacturers have set aggressive, commendable waste reduction targets." He added, "We are here to help them reach their goals."
Herb Lambacher, the Founder of HGC, illuminated the market-facing synergies to be pursued stating that, "the combined MRF footprint of the organizations will enable province-wide programs for customers seeking enhanced efficiency and sustainability." He added that he, "looks forward to working with CFL to advance sorting technologies." CFL is widely recognized as a technology leader within the material recovery space. The combined organization will strive to increase recovery of materials from commercial sources during the first phase of integration.
Mr. Lambacher will continue to lead legacy HGC operations post-acquisition, as well as help with integration and expansion of collective MRF operations. Mr. Badger reflected on Mr. Lambacher's role post-acquisition stating that CFL is "fortunate to have someone as skilled and respected as Herb join the leadership team." Mr. Lambacher is a professional engineer with over 40 years of experience in the recovery and recycling industries.

Canada Fibers Ltd. was established 27 years ago as a Toronto-based paper recovery and marketing operation. Since then, its operational scope has broadened to include recovery, separation and marketing of a wide variety of recovered materials, including paper, plastic, metal and glass. Today, CFL's supply-side customers include municipalities in the Province of Ontario, as well as institutional, commercial and industrial (IC&I) organizations. The company is now engaged in the production of consumer and industrial products from the waste it recovers through its affiliate, Urban Resource Group. Established in 2015, Urban Resource Group closes the loop for recovered materials, through manufacturing of both industrial and consumer products. These products include pure, high-quality plastic materials, architecturally appealing garden mulch, and sustainable wood fuel pellets. www.canadafibersltd.com.