Republic Services to acquire ReCommunity
Acquisition to expand Republic's recycling processing capabilities in 14 U.S. states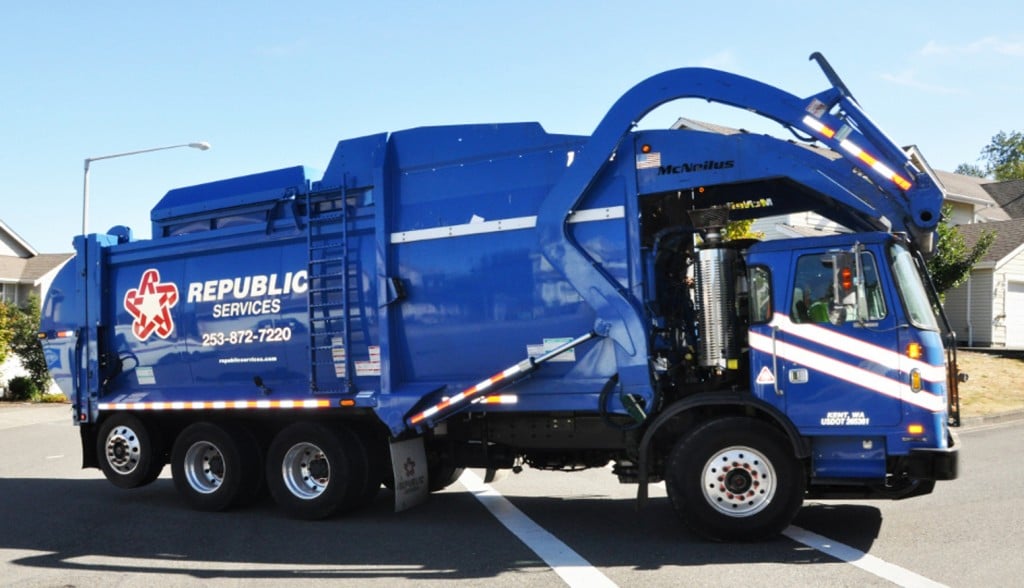 Republic Services, Inc. (NYSE: RSG) has announced that it has entered into a definitive agreement to acquire ReCommunity Holdings II, Inc., the largest independent recycling-processing company in the United States. ReCommunity's assets and expertise will complement Republic's existing recycling collection and processing operations, and will enable the Company to meet its customers' growing demand for recycling in multiple markets.

The acquisition involves 26 recycling centers in 14 states, primarily in locations where Republic maintains a leading market presence. Combined, these facilities recover approximately 1.6 million tons of recycled commodities annually. The transaction also includes the assumption of multiple long-term municipal agreements with processing fee-based structures, which aligns with Republic's innovative recycling pricing model.
"We believe this transaction will enable us to meet growing customer demand for recycling services, while achieving one of our key sustainability goals," said Don Slager, president and chief executive officer of Republic Services. "Recycling continues to be one of the fastest growing segments of the waste stream, and our focus remains on investing in traditional recycling in select and prioritized markets where customers have demonstrated both a demand and a willingness to pay for recycling."
"Through the use of innovation and technology, ReCommunity has developed state-of-the-art recycling processing capabilities in select markets, enabling communities to recover valuable commodities from the waste stream and achieve their sustainability goals," said Dennis McGill, ReCommunity's chief executive officer. "With this acquisition, we are joining a company committed to the same environmental and community ideals and will be able to deliver a broader range of services to our customers."
As part of its Blue Planet™ sustainability platform, Republic has a goal of adding an additional 150,000 tons or more per year of recycling capacity by 2018. Republic currently operates 64 recycling centers nationwide which recover approximately 2.5 million tons of recycled commodities annually. To learn more about Republic's sustainability leadership, go to: https://www.republicservices.com/sustainability.
Related Articles
Traditionally, waste management companies have operated using a simple "management of waste" approach to operating a MRF. Throughput targets and continuous operation (minimal downtime) were the main driving forces. The industry has changed however, and the focus moving forward is now on optimizing system performance and reliability, in conjunction with increasing recycling rates and a drive for a "greener" and more sustainable tomorrow.
When considering the addition of, or upgrade to, an "intelligent" MRF, for municipalities or private operators, the main factors should always be the client's (operator) current requirements, and evolving market needs, which include throughput, reliability, output quality, and adaptability. Equally important is a full understanding of what is really expected from any proposed system. Having an engaged and focused mindset for the project with the client from the beginning, will impact and drive the entire design process. This then impacts the overall project result, through to the productive, efficient, ongoing operation of the facility itself.