​Waste Connections in Texas reaches highest production ever thanks to Non-Wrapping Screen
LUBO 440 Screen allows for decreased cleaning time, cleaner containers and fibre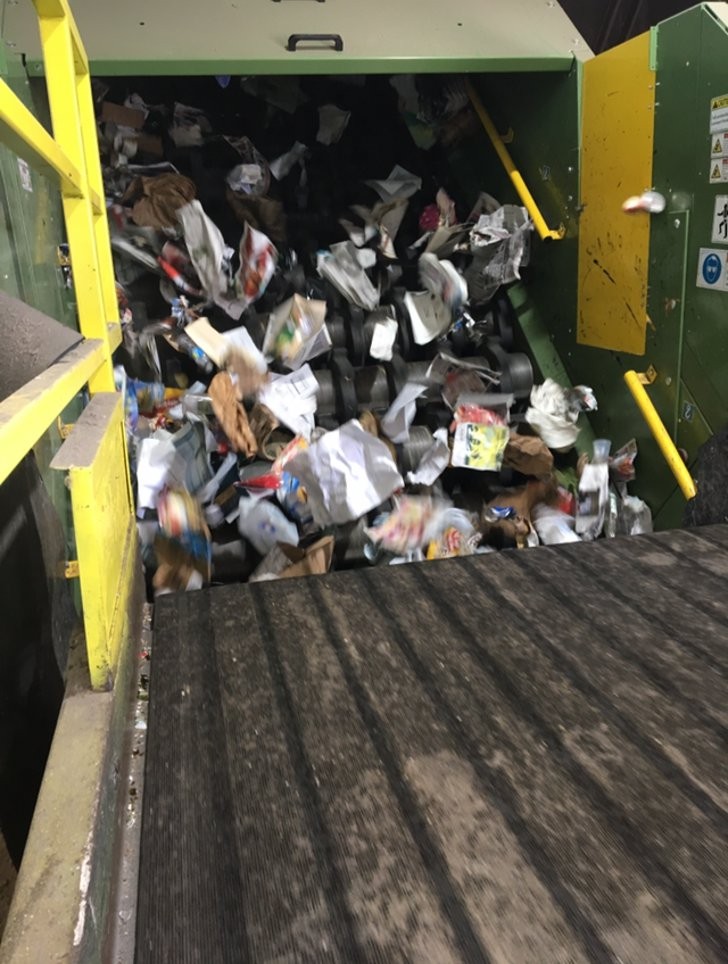 Waste Connections in McKinney, Texas, recently installed a new Non-Wrapping 440 Screen, manufactured by Lubo Systems and supplied by VAN DYK Recycling Solutions. The screen is 2m (6'7") wide and replaced Waste Connection's traditional screen from 2008. The new screen sits on top of a 2-m wide commingled screen as the top deck of a double-deck setup.

With their previous setup, the plant had three employees dedicated to cleaning the top deck during every break and lunch. They would often operate with three fewer QC sorters so that those employees could take breaks. They would also dedicate three employees to clean the screen for 1.5 hours in between shifts. Waste Connections estimated a total of 2.5 hours a day just for cleaning this top deck. And inevitably, within 30 minutes of any shift, the screen would be 100% blocked with film bags. In addition, the top deck was so laborious to clean that the bottom deck often went neglected.
With the new 440 style screen, Waste Connections (McKinney) says they are able to allow all sorters to break at the same time, and QC is never shorthanded by three sorters. Plus, the total time and effort taken to clean the new screen equates to one employee at the end of each shift for 15 minutes.
Other employees can now focus on cleaning the commingled screen, and it is working better. They have had less fiber in the containers and fewer containers in the fiber. Waste Connections has said that with the screen's addition, some of their recent shifts have been their highest production shifts ever recorded. Quality is up. Production is up. Labour is down.
The Lubo Non-Wrapping 440 Screen can be retrofit into any system. Lubo's core products are screens (for many materials), complete C&D systems, mobile screening machines, and semi-mobile installations. Lubo StarScreens, such as the angled sorter, ONP, and OCC separators are ideally integrated into Bollegraaf single stream systems and material recovery facilities.
Company info
360 Dr. Martin Luther King Jr. Drive
Norwalk, CT
US, 06854

Website:
vdrs.com
Read more