​Rotochopper announces Generation 2 Colorizer
Next generation mulch colourant system enhances application method by adding secondary colourant atomization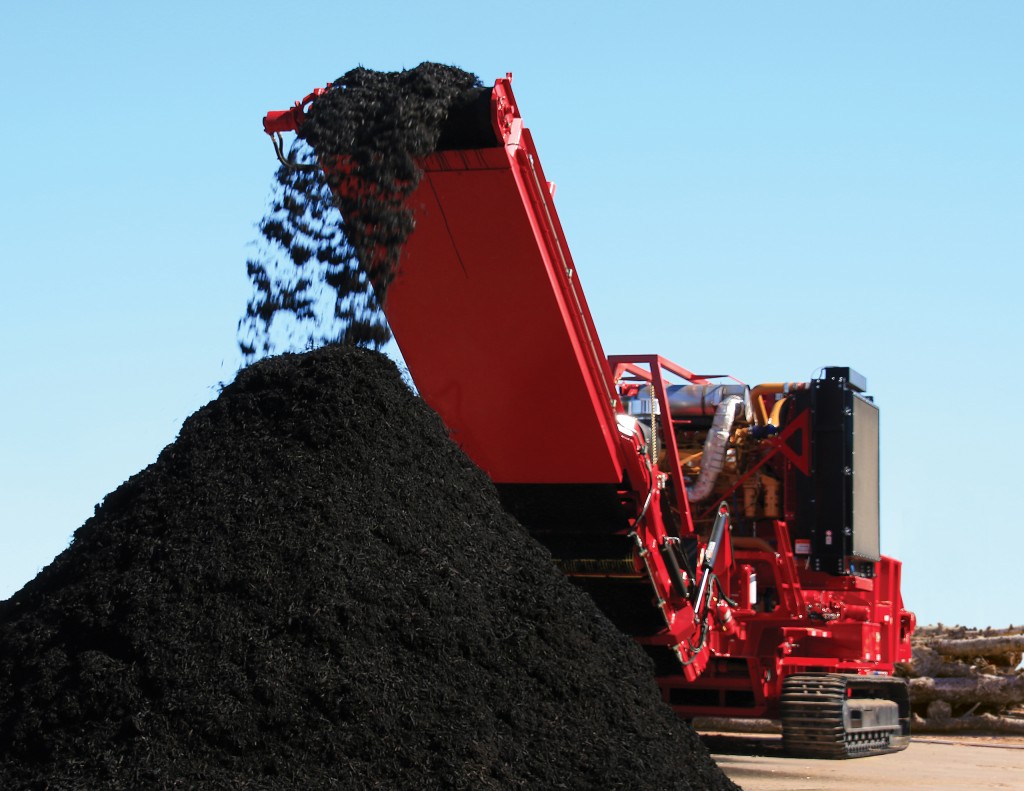 Rotochopper has announced the launch of their Generation 2 Colorizer. The Generation 2 Colorizer builds on the success of the original Rotochopper patent by increasing throughput capacity without sacrificing single-pass coverage. The original Colorizer patent gives Rotochopper grinders the exclusive advantage of injecting colourant directly in the grinding chamber, using the force of the grinding process to evenly coat all mulch particles.

"We set the bar for grinding and colouring efficiency with our patented Colorizer," said Art de St. Aubin, Rotochopper president and CEO. "Now we're raising the bar with the Generation 2 Colorizer."
The Generation 2 patent enhances this unique colour application method by adding a secondary colourant atomization system directly behind the grinding chamber screen. The secondary spray manifold applies colourant to mulch particles while they are spaced apart and travelling at high speed, ensuring even coverage. By contrast, grind and colour systems that spray onto the discharge conveyors apply colourant to only the uppermost particles. The ratio of primary and secondary colourant application can be easily adjusted to match different feedstocks and mulch specifications. The secondary spray bar allows for higher production rates without compromising colour integrity, even with darker shades like black and brown.
In addition to increased production capacity, the Generation 2 Colorizer provides unparalleled monitoring and control capabilities to deliver consistent mulch quality with minimized operating costs. The Generation 2 Colorizer allows high-volume mulch producers to monitor and fine tune all critical parameters, including colourant usage (by volume and weight), water, throughput, engine or motor load, and infeed speeds.
"To maximize your margins in a premium mulch operation, you must not only optimize production rates and mulch quality on a day by day basis, but understand the numbers that drive your bottom line from year to year," de St. Aubin stated. "Our Generation 2 Colorizer allows mulch producers to track and fine tune the important numbers from the control panel, your loader cab, or your office. This system delivers a holistic view of your operation and provides the insight you need to proactively grow your coloured mulch business."
The Generation 2 Colorizer is available for select grinders in 2017, with broader availability in 2018. Some of the components and functions described above are optional.