IPL announces significant US acquisition of Macro Plastics Inc. for US$150 Million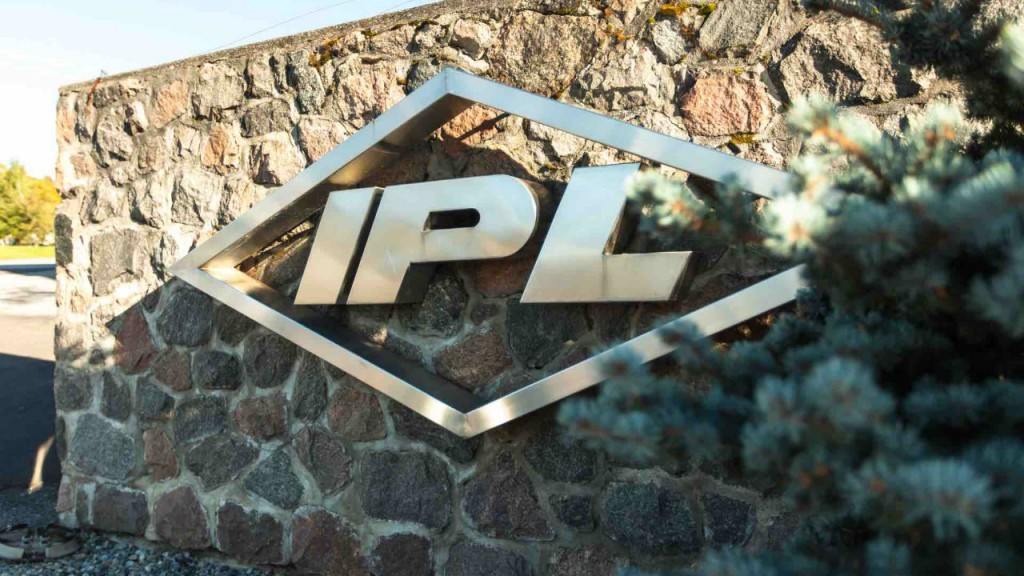 IPL Inc. a North American leader in products and plastic injection molded solutions in the food and industrial sectors, continues its growth by announcing the acquisition of Marco Plastics Inc. for US$150 million.
Macro is the largest manufacturer of rigid plastic bulk bins worldwide and is a market leader in providing value-added rigid plastic bulk packaging solutions to the agricultural and automotive sectors, and operates some of the largest bulk machines in North America. Headquartered in Fairfield, California, Macro operates three manufacturing facilities in California, Washington and Kentucky with dedicated design and testing capabilities together with an established international sales network. Macro offers a significant footprint for IPL's expansion in the strategically important US market and the growing South American market. Macro's product portfolio is complementary to IPL's existing business and is a significant step in One51's strategy to become a leading global player in the rigid plastics market. In particular, Macro provides IPL with a significant presence on the US West Coast, a key growth target of IPL.
The acquisition is being funded through a combination of IPL senior bank facilities and additional equity from the IPL shareholders One51 plc, Caisse de dépôt et placement du Québec ("CDPQ") and Fonds de solidarité FTQ ("Fonds"). Bank facilities are provided by a syndicate of nine leading financial institutions with National Bank of Canada, the incumbent lead bank to IPL for over 50 years, acting as lead arranger.
"This transformational acquisition gives us our first significant presence on the west coast of America, providing us with a leading position in a number of growing market segments. The acquisition also expands our geographic reach, product portfolio and customer base across the growing North and South-American markets," said Luis de Jesus, President and CEO of IPL.
"This acquisition is consistent with IPL's expansion strategy, as the company continues to position itself as a major player in the rigid plastics products sectors," said Christian Dubé, Executive Vice-President, Québec at CDPQ.
"The acquisition of Macro Plastics is another step that will reinforce IPL's position as a leader in the North American plastics industry. This transaction demonstrates that both innovation and strategic acquisitions are key to helping manufacturers such as IPL ensure their continued growth," said Janie Béïque, Senior Vice-President, Natural Resources, Industries, Entertainment and Consumer Goods, Fonds de solidarité FTQ.
The acquisition of Macro will be earnings enhancing from 2017 and follows the November 2016 acquisition of Encore Industries Inc. The integration of Encore is progressing well.
The transaction is subject to regular conditions of closing. The acquisition is expected to close by mid-June 2017 following receipt of US regulatory clearance.
Acquisition Highlights
The acquisition of Macro by IPL represents a significant opportunity for IPL to enter a number of key growing market segments and to further expand its geographic footprint within the strategically important North American rigid plastic packaging market - a key growth area for the Group.
The acquisition of Macro will:
lead to the creation of a significant global rigid plastic packaging container business when combined with IPL and OPG (One Plastics Group);
bring well invested, highly specialized, strategically located manufacturing facilities;
expand the existing sales and distribution infrastructure with high levels of penetration in new niche markets;
provide leading market positions in its core agriculture markets in both North and South America in tandem with access to the emerging industrial, automotive, food production and outdoor paving sectors that are experiencing growth;
deliver an innovative industry leading patented product portfolio providing value-added solutions for a variety of shipping and storage applications;
further deliver enhanced new product development across the Group through knowledge sharing and transfer;
lead to revenue, procurement and other synergies; and provide the Group with a presence across the entire US market
Company info
1000 Sherbrooke W Suite 700
Montreal, QC
CA, H3A 3GU

Website:
iplglobal.com
Phone number:
800-463-0270
Read more