UNTHA XR waste shredder hits one million operational hours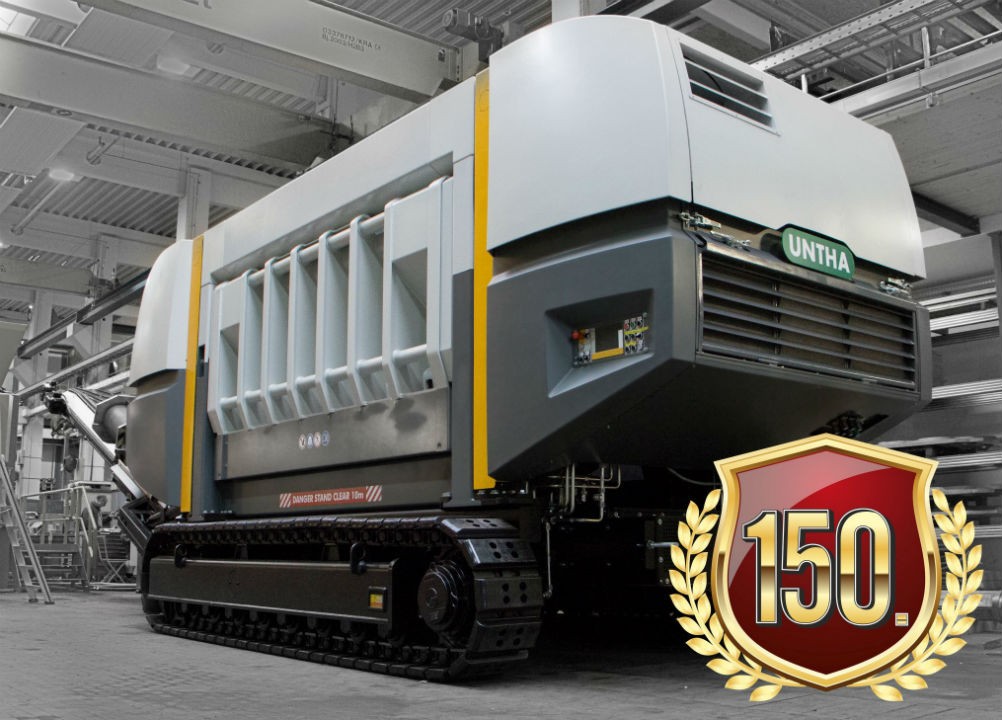 Austrian-headquartered shredding specialist UNTHA has just dispatched its 150th waste shredder.
The XR mobil-e is heading to France where, when commissioned, it will process 25 tonnes per hour of C&I waste down to 80mm particle size. But this machine had a particularly special 'send-off' when it left UNTHA's manufacturing plant in Salzburg. From its inception, the XR series has gone on to be installed in waste facilities worldwide. But continued innovation means the equipment has remained at the forefront of the industrial shredding market. So much so, the XR technology has now racked up more than one million operational hours in waste to energy, cement installations and complex recycling plants.
Commenting on this milestone achievement, Peter Streinik, head of UNTHA's waste division said: "When the engineering of this shredder first began we knew we had created something special. It began to revolutionize how operators processed bulky and challenging wastes, and supported the industry's commitment to recycle and recover valuable resources.
"But it is the continued R&D investment we make into this machine which has seen the XR maintain its position at the forefront of the industry. Only a few weeks ago, for example, we introduced new motor and cutter configurations which mean clients can now tackle a greater variety of input materials and produce a wider array of output specifications – all with the same energy efficiency, cost-saving and reliability benefits. "And, with almost 150 XRs now in operation, UNTHA is helping to maximize the value of over 10 million tons of waste every year."
The XR's achievements have been widely cited in the media ranging from the processing of footwear production waste in Vietnam, the processing of waste wood for biomass and even pulper ropes from the paper industry in a single pass, as well as C&I & MSW type waste for SRF and RDF gasification and other WtE projects worldwide.
Commenting on this machine, client James Wheeldon said: "The XR was the only shredder capable of producing the <30mm particle required for SRF for the cement industry, in a single pass, without the need for a pre-shredder. The slow speed design and robust build meant that the fuel could be produced with high availability while significantly reducing the operational costs and increasing the profitability of our plant."