McNEILUS highlights customer-driven innovation with enhanced refuse vehicles
Meridian Front Loader and Zero Radius Side Loader show off the best in boosted performance, durability and serviceability at Waste Expo 2017.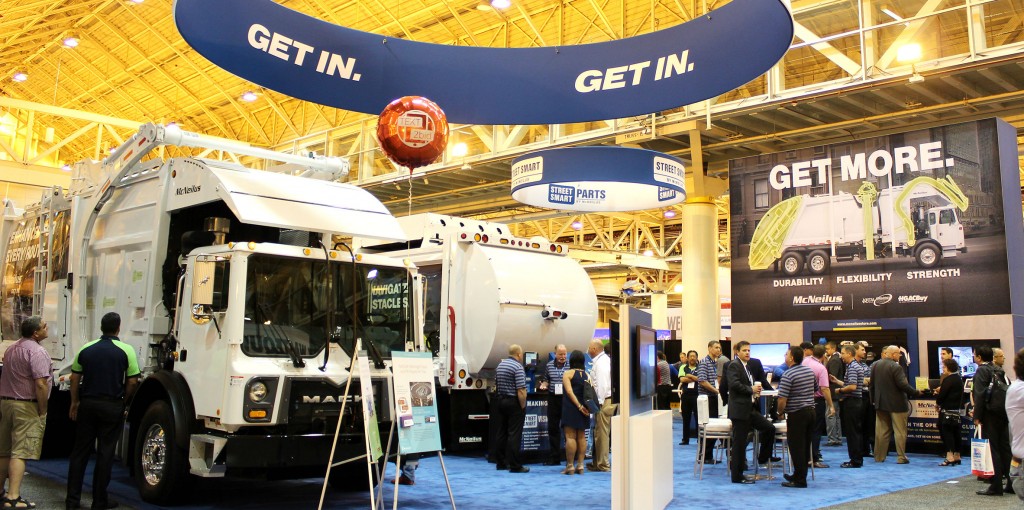 Continuous improvement and customer-driven innovation are two of the top priorities at McNeilus Truck & Manufacturing and these priorities were two of the major themes for the company at Waste Expo 2017in New Orleans. McNeilus has been busy pushing the performance of the Meridian Front Loader and its Zero Radiu Side Loader even further.
Since its launch, the Meridian has offered a lighter weight front loader with the ability to carry a higher payload and the industry's best serviceability. Now the Meridian is even better, with enhancements that take an already market-leading product to a new level. McNeilus has boosted the Meridian's durability and performance, as well as serviceability and liquid containment capability.
Enhancements include:
Updated canopy and more robust windguard design
Additional top door shielding (CNG trucks)
Redesigned tailgate safety props
Relocated tailgate proximity switch
Reconfigured ejector hose routing
Headframe and paper screen seal
"These enhancements to the Meridian Front Loader really take into consideration the operator and service personnel," said Grant Wildgrube, McNeilus Product Manager-Front Loaders & CNG. "We've made improvements to this truck specifically based on their feedback and how they use it every day, on every route."
The enhanced Meridian also comes standard with its original performance-driven features. The clear headframe improves accessibility and serviceability, relocation of hydraulic and electrical components prevents contact with hot exhaust and debris, and a flat body floor that helps improve carrying capacity and serviceability of underbody components.
The Meridian design includes 10,000-pound-rated arms, side-of-body electric over hydraulic valves for better control and smoother operation and the largest available hopper access door. The Meridian can also be equipped with compressed natural gas through McNeilus CNG Systems and Service. And, McNeilus' Latitude Integration option allows the Meridian to connect with any brand of front loader residential container, including Perkins automated container, Curotto-Can™ Automated Carry Can, and McNeilus' own Street Smart Carry Can.
Along with its unique design features, the Meridian incorporates other revolutionary McNeilus technology such as McNeilus® CODE (controls on demand environment). This simplified CAN-based control system, which also comes standard on the McNeilus Zero-Radius™ Side Loader, provides superior diagnostics and troubleshooting capability at your fingertips.
In addition to the recent enhancements of the Meridian, McNeilus has also upgraded its Zero-Radius (ZR) Side Loader to boost durability, serviceability and appearance.
Specific improvements include:
Stronger arm structure to increase durability and reliability over the life of the truck
Redesigned hopper wall, using a single sheet of abrasion-resistant steel, increasing thickness to enhance service life and durability
Reduction in overall weight, also resulting from the single-sheet hopper wall design
Arm hydraulic hoses packaged individually in a Cordura® sleeve, making them easier to replace, if needed.
Painting process provides better paint coverage and a longer-lasting more durable finish
"The ZR Side Loader is already one of the top automated side loaders on the market. These upgrades are an evolution of the product to make it even more efficient and extend its service life to keep up with customers' increasing route demands," said Clint Weckwerth, McNeilus Product Manager-Side Loaders.
An industry standard for side-loading vehicles, the ZR easily navigates narrow streets and alleyways or clearance issues around containers. It can handle almost any obstacle a residential refuse truck faces on a daily basis. It also features the largest hopper available in its class, with a fast pack cycle that keeps the hopper clear.
The innovative, yet simple, zero-radius operation of the arm can handle some of the densest residential routes out there. The arm reaches rather than swings out, so you don't need a wide clearance to grab cans. The Zero Radius picks up containers from 30- to 110-gallons and, with an optional 12-foot extended reach, it's even easier to navigate a cul-de-sac or an obstruction like a parked car. The ZR is also equipped with electronic proportional controls that offer smooth, operate-at-idle capability.
Related Articles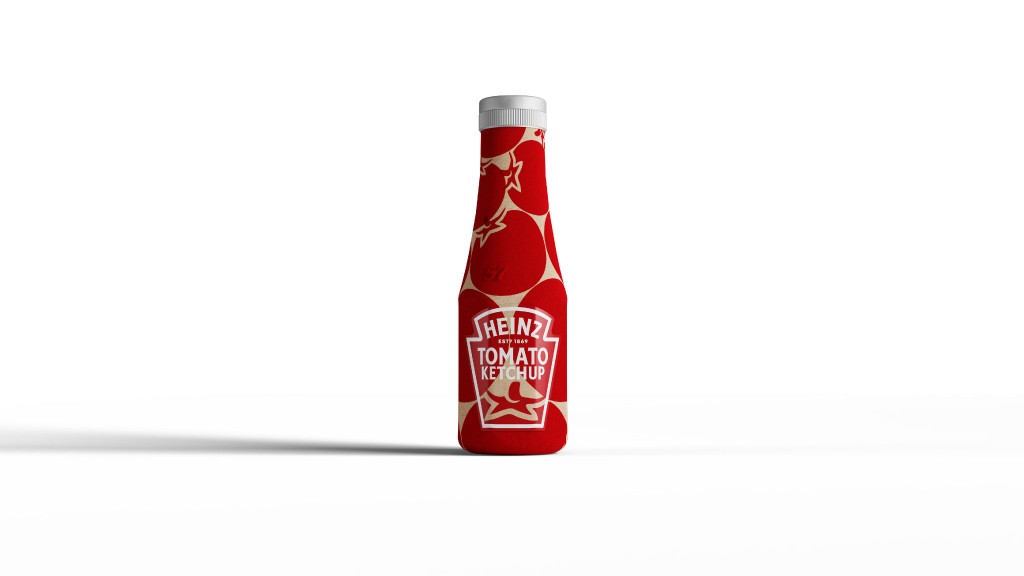 Kraft Heinz partners with Pulpex to develop and test recyclable paper condiment bottle