CASE Announces the Availability of a Custom-Fit Waste Handling Guarding/Protection Package for Large 1021G and 1121G Wheel Loaders
Large 320- and 347-horsepower wheel loaders from CASE provide excellent fuel efficiency, lower exhaust temperatures and strong performance for work in waste handling applications.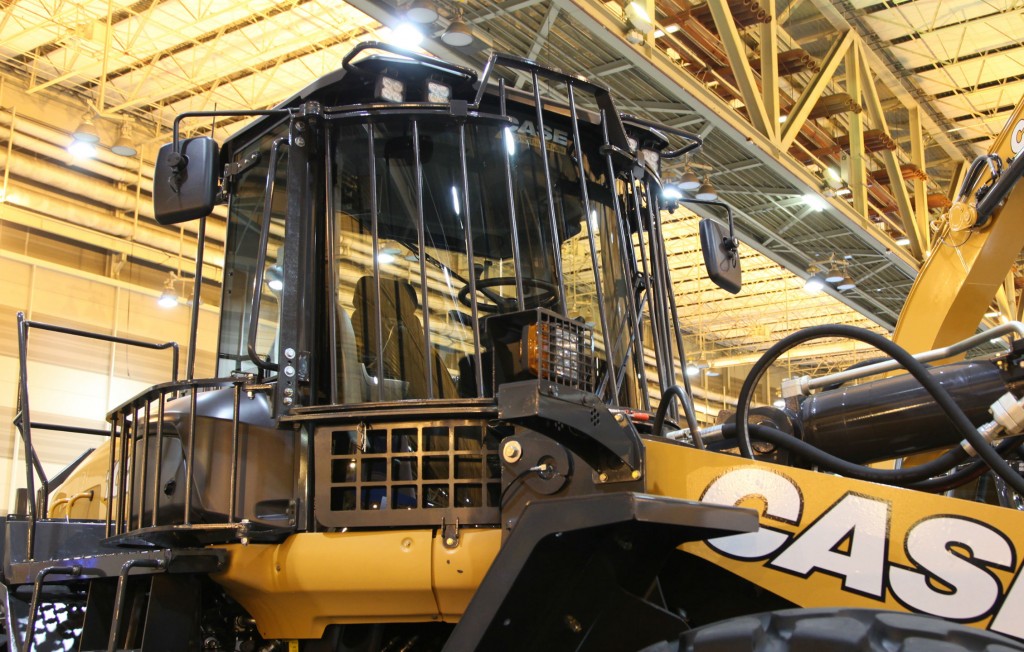 CASE Construction Equipment has announced the availability of an all-new, custom-fit waste handling guarding/protection package for its 1021G (320 horsepower) and 1121G (347 horsepower) wheel loaders. This size class of loaders is commonly used in waste handling applications, and these CASE models are regularly specified based on the power and performance of the machine, as well as the lower engine exhaust temperatures made possible by the Selective Catalytic Reduction (SCR) emissions technology.
The package was designed in coordination with Craig Manufacturing (New Brunswick, Canada) and the CASE manufacturing plant in Fargo, North Dakota. It is available to order through CASE dealers in the U.S. and Canada, or directly from Craig Manufacturing.
The package includes comprehensive guarding that protects all critical articulation and access points, including: Front chassis skid plates; front axle ejector belts and wheel end guards; articulation joint debris guards; transmission guarding; fuel tank guard; rear chassis side frame guards; front and rear fenders; cab and windshield guarding; front light guards and rear grille/light guarding. Additionally, the belly plates/guards are electrically actuated (raising and lowering) for easier inspection.
"The SCR technology and the exclusive cooling cube design of these high-horsepower CASE wheel loaders have made them extremely popular in waste applications for their ability to keep exhaust and engine temperatures down," says Brad Stemper, product manager, CASE Construction Equipment. "The availability of a custom-designed guarding package to protect all of the other critical components and systems of the machine make these extremely reliable in environments where you're dealing with refuse of varying size and content.
Company info
Related products