​Protecting the planet, by recycling our contaminated soil and water
CDEnviro's HYDRO:GRADE modular system designed to deal with multiple pollutants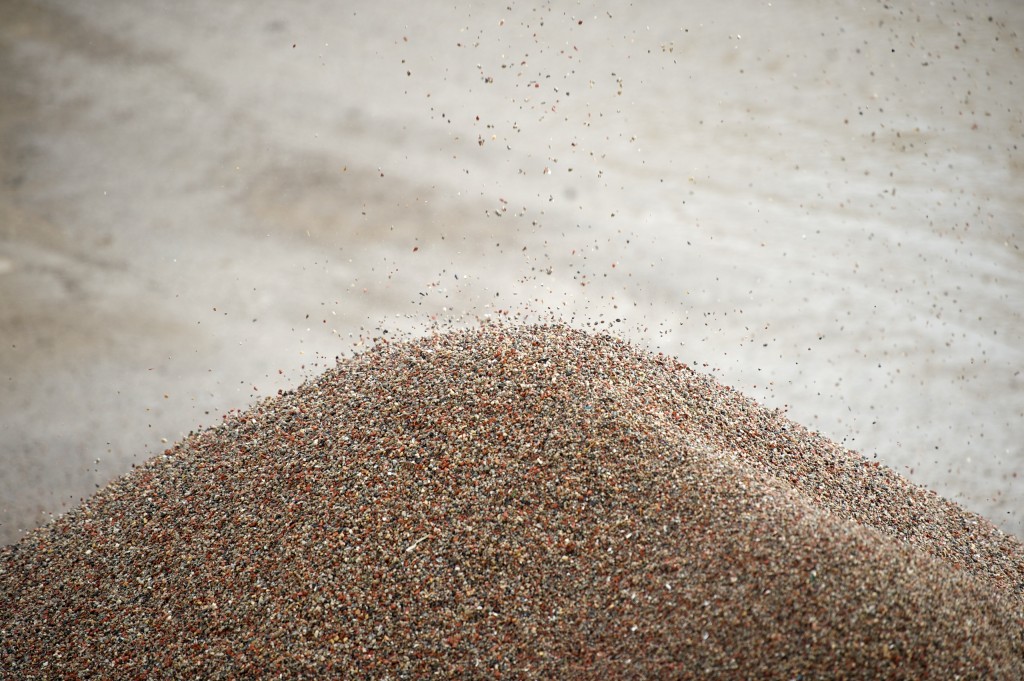 If we are to protect our valuable resources and move towards a circular economy – the aim of most people involved in recycling – we cannot ignore the land under our feet. John Irwin from waste management experts, CDEnviro, says that new technology is helping to make it easier to return land to its original state, ready for reuse.

Remediating land is an investment and, like any investment, it will need to show a return. The benefits may be financial, environmental or health related, but with a finite amount of money available for remediation there needs to be a clear advantage for doing so.
In many ways, it's a simple formula. Like most recycling, material (in this case land) that has a high value and low pollution level will always be more attractive to recycle/remediate than low value, high pollution material. However, the most polluted land cannot be ignored. Bringing it back into use can benefit the environment, farming, water quality and property values. Without remediation, there is a long-term reduction in these attributes and neighborhoods decline further as they suffer from the stigma of being associated with pollution nearby, even if they are not directly affected.
An international problem; multiple pollutants
An international standard – ISO 18504 (Soil quality – guidance on sustainable remediation) – is under development and will assist municipal and national agencies, and businesses, in making decisions around recovering polluted land. In the meantime, when assessing land for potential remediation, it is important to consider the available time and budget, and select the appropriate technology. New developments are making not only land remediation itself easier, but also the decisions around where to carry out the work.
A large issue confronting those looking to remediate land is that there is seldom a single pollutant, or way to deal with multiple pollutants, present in the water and soil. Having to invest in multiple solutions is costly and time consuming and limits the number of sites that can be rescued and returned to their original condition.
New technology is addressing this issue, for example by being able to process two of the most common major barriers to remediating land – hard rock and heavy metals –simultaneously. Where hard rock is generally large, rough and difficult to process, heavy metals – such as cadmium, chromium, copper, lead and zinc – need a more technical approach.
Until the latest developments, it was necessary to use 'big bruiser' machines – such as a heavy-duty excavator-mounted breakers or mobile crushing plants – to remove the hard rock from soil, but these aren't equipped to process heavy metals. In a similar way, where heavy metals are being treated and removed, the machinery in use has rarely been robust enough to deal with larger aggregate.
The challenge - not insurmountable
At CDEnviro, we weren't prepared to accept that this problem is insurmountable. Working with our customers we have developed a screening solution that can remove and process the hard rock – producing clean aggregate to be reused, for example in construction – and also introduces material scrubbing and recovery processes for the heavy metals. One of the key screening solutions from CDEnviro is the HYDRO:GRADE, which screens and scrubs material to ensure effective removal of contaminants. The HYDRO:GRADE is a modular system that can be applied in the treatment of a variety of materials to produce high quality products. This solution encompasses a series of techniques including a 2-stage density separation process, attrition and high pressure washing.
The HYDRO:GRADE produces up to three stone, one sand and an organic fraction, all of which can be reused, and offers superior separation of lightweight and fine constituents, through a series of density separation techniques, ensuring the highest quality products. Other key features include: Industry-leading components that offer a significantly lower cost of ownership due to their excellent performance and robust specification; lightweight constituents are efficiently removed resulting in the highest quality end product; and the system does not require the addition of chemicals or air, and uses recycled water within the system, ensuring maximum water retention. By combining the HYDRO:GRADE with a water treatment system, it ensures physical and chemical cleanliness of products which can be reused for a variety of purposes.
According to CDEnviro, the latest technology means that water that was heavily contaminated in the recovery process can be reused. Hydrocarbons – compounds made from carbon and hydrogen atoms – are removed from the surface of the contaminants and isolated. They can then be removed from the washing water. An efficient mechanical washing and scrubbing process can eliminate the need for the use of chemicals, such as surfactants. This brings economic benefits in terms of the huge reductions in operating costs as well as environmental advantages.
Land remediation will never be easy, and making decisions about where to recover land remains a challenge. However, with new technologies, significant steps are being taken and communities should see economic, environmental and social boosts as a result. Unless we recycle brownfield sites, other product recycling efforts will be limited, as we will continue to use new land resources and leave pollution untreated. www.cdenviro.com