Waste and metal top list of recycled materials involved in the highest percentage of facility fires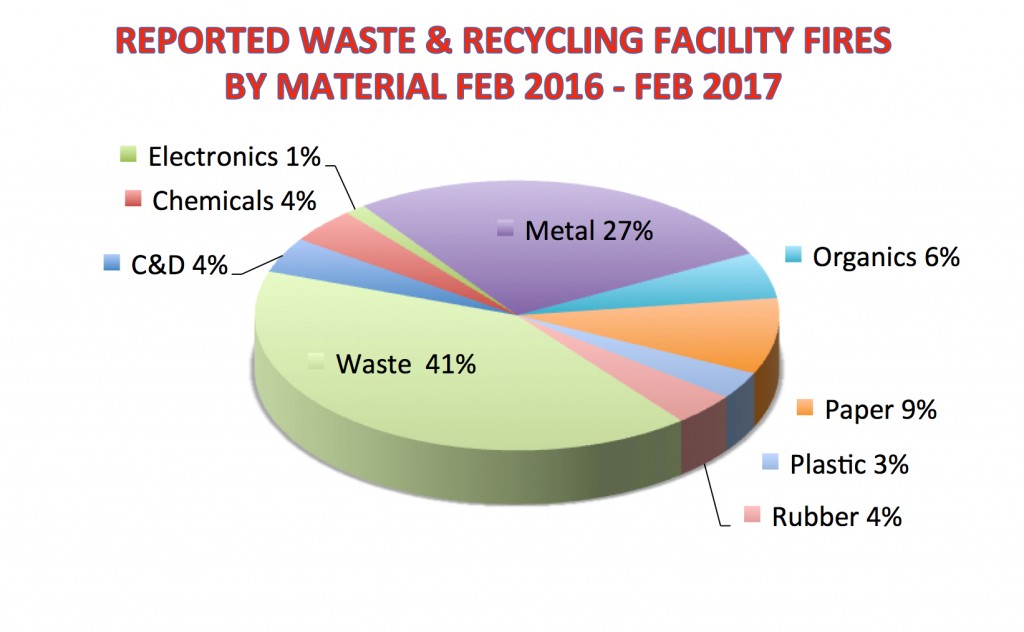 Does anyone know how many fires have occurred at Waste & Recycling facilities in North America so far this year? When we first launched the Fire Rover, we searched everywhere for this information. We have had conversations with executives, operations leaders, safety teams and institutional investors and, although we gained invaluable market information, no one seemed to have access to the data we sought. If you're reading this article and you know the answer, please share; but in lieu of a source, we attempted to figure out a way to compile the information on our own.

Initially, we looked to our friends across the pond for guidance. In the United Kingdom, CFOA reported* 250 fires annually in 2015 at waste & recycling companies. The equivalent number in the US would be well over 1500 fires annually based on an extrapolation of population alone.
For the rolling 12 months from Mar 2016 until Feb 2017, US & Canadian waste & recycling facilities have experienced 282 reported fires. This data was compiled from news articles we found by searching for the keywords fire + "transfer station"; "MRF"; "Waste Management"; "shredder"; and "recycling." These fires ranged from small incidents to complete burnouts and occurred in all types of recycling operations including those for metals, rubber, pulp, paper, C&D, plastics, waste, wood, food, hazard materials, chemicals, fuels and more.
Keep in mind that this data only contains "reported" fires shown through Google search. We can assume based on our experience that the number of "non-reported" fires that occur on a daily basis in recycling operations across the US and Canada is significant.
This snippet is from one of the numerous articles we came across during our research and highlights the non-reporting fire issue. According to one UK recycler: "From what neighbors in the area say, these fires happen almost daily and have for years. I saw the media and I thought, that's a surprise because this happens all the time. And I thought, 'Why now this serious interest?" But the fires, believe it or not, aren't the main concern. They said that not being notified is what got their blood boiling."**
At first glance, the top states in the U.S. for "Reported" Waste & Recycling Facility Fires since Feb 2016 are center around the major population centers. The interesting findings that I do see are the lack of "Reported" fires in states with high population. Take the State of Texas for example. I have only found nine news articles about Waste & Recycling Facility Fires in the past 13 months. A logical takeaway is that fires have a tendency to get "Reported" when they directly affect the public. In cities and counties where Waste & Recycling Facilities are properly distanced from public, there is a less of a chance of the incident being "newsworthy," hence a lower chance of an agency reporting the story.
Sources: * While CFOA's figures show the overall trend of waste fires over the last 10 years has remained consistent at around 250 incidents per year, it highlights the fact that more recently "there have seen a number of large-scale protracted incidents that have caused significant disruption to the fire service and local community. The cost to fire and rescue services is estimated to be in the region of £16 million a year." (http://www.letsrecycle.com/news/latest-news/fire-officers-welcome-fire-tests/) ** http://www.kens5.com/news/local/southside-residents-deal-with-another-fire-at-cmc-recycling/268121326
Company info
6960 Orchard Lake Road, Suite 303
West Bloomfield, MI
US, 48322

Website:
firerover.com
Phone number:
844-417-6837
Read more
Related Articles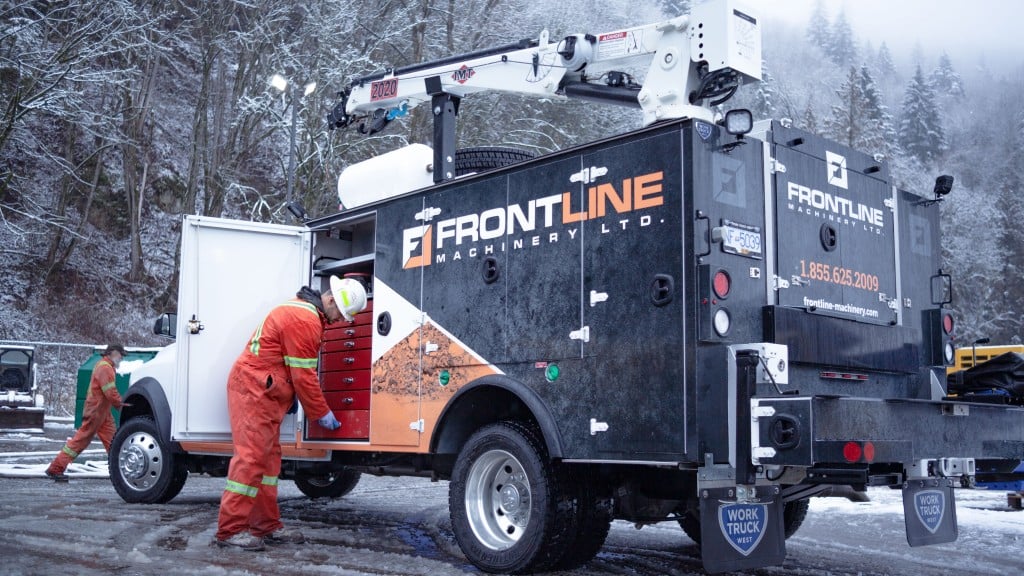 Frontline Machinery continues to expand with the acquisition of Chieftain Equipment