New GDT 390 Razer from Genesis Attachments designed for biggest jobs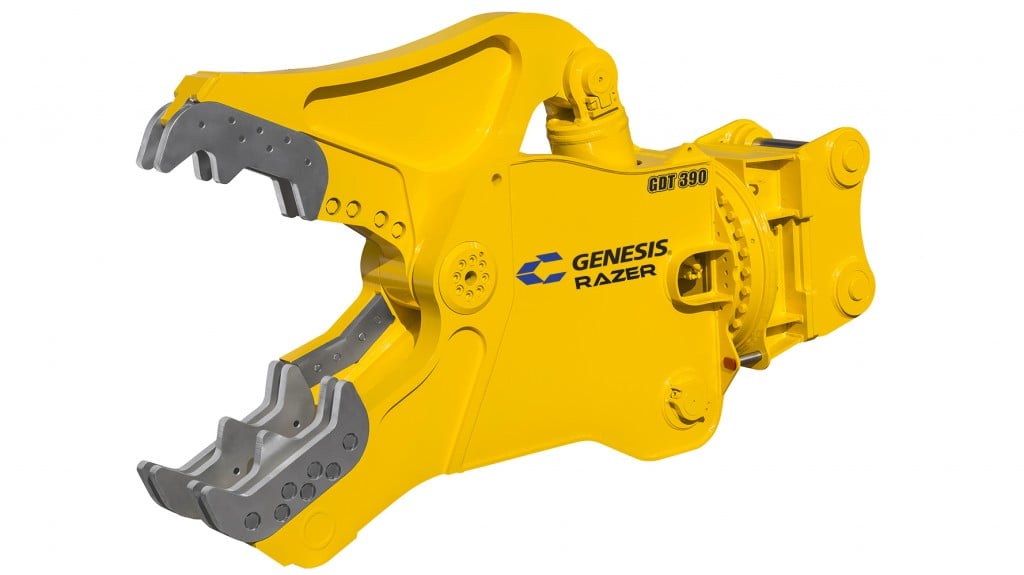 Genesis Attachments announces its new GDT 390 Razer demolition tool, expanding the product family to three models to meet any project need.
The GDT 390, the largest of the Razer trio, features a 46-inch jaw opening and 45-inch jaw depth for processing thick concrete and rebar. With a 10.5-foot reach, it fits 90,000-pound standard and high-reach excavators.
Like the GDT 190 and 290, the GDT 390 features a lighter-weight design and a short, flat-top head with bolt-on bracket for easy installation and switching the tool between excavators.
The number of crushing teeth and their locations can be customized to meet project needs, and the easy-to-install, bolt-on teeth can be interchanged and reversed, front to back, for longer life and lower cost of operation and ownership.
The four-way indexable metal cutting blades in the back of the jaw feature an apex design that draws material deeper into the jaw for more efficient cutting, and to further improve productivity and reliability, the pass-through lower jaw prevents material build-up and jamming.
Company info
Related products
Related Articles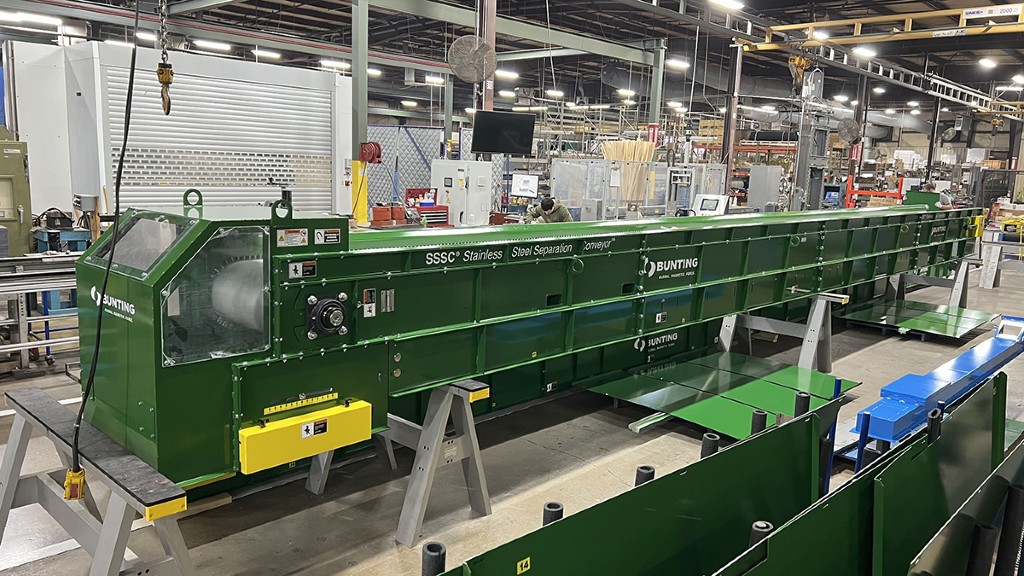 Bunting builds company's longest stainless steel separation conveyor for recycler in North Carolina