New ColorPlus-R enables opaque colour detection, including black plastics
NRT technology uses a second LED light source above the material to facilitate reflective detection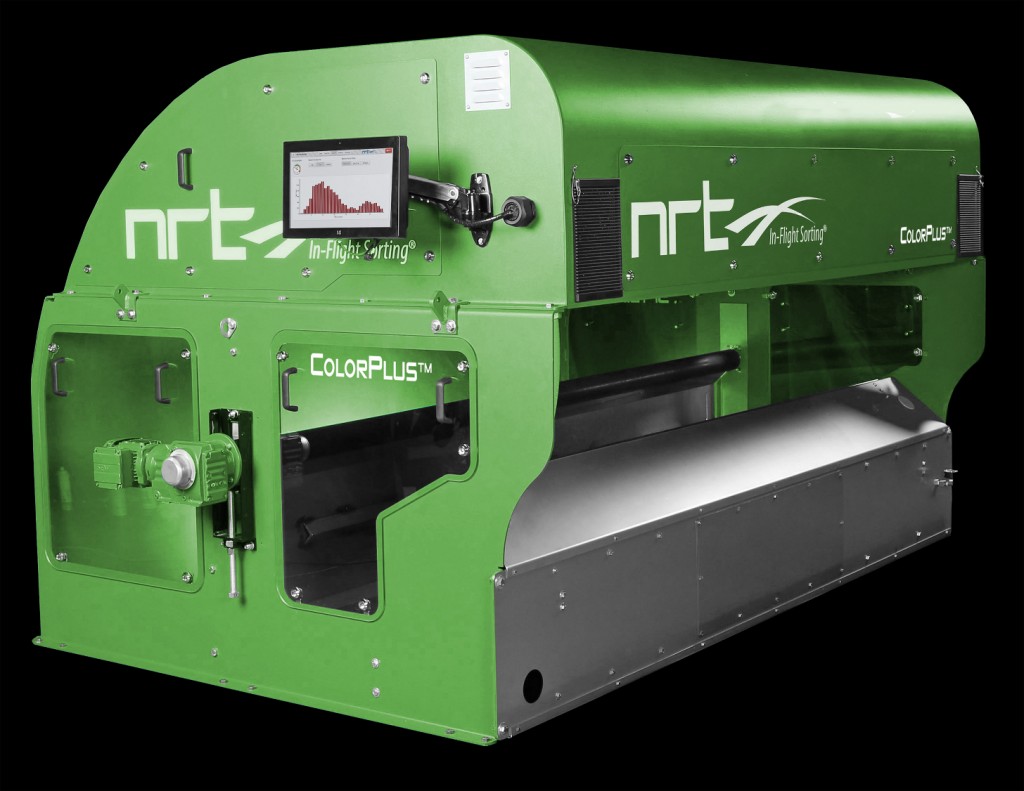 National Recovery Technologies (NRT) has announced a new addition to the company's product offering, the ColorPlus-R. Similar to the ColorPlus, the ColorPlus-R uses an advanced image processing system to detect materials based on color analysis and object recognition. Unique to the ColorPlus-R is the ability to color analyze opaque objects, such as black plastics.
All ColorPlus models employ transmissive detection, placing the material between the light source and the detection camera. Transmissive detection provides the strongest signal strength and accuracy. NRT In-Flight Sorting technology, processing up to 50 million pixels per second, is able to detect and immediately target each object in flight. In addition to transmissive detection, the ColorPlus-R has added a second LED light source above the material to facilitate reflective detection. Whereas opaque materials were before only recognized as objects, the ColorPlus-R's simultaneous use of reflective and transmissive detection makes possible color analysis.
"The real advantage to the ColorPlus-R is the ability now to recognize the color of an opaque object with extreme confidence and in a fraction of a second," said NRT President Matthias Erdmannsdoerfer. "For example, black plastics pose a problem to our customers, particularly in plastic recycling facilities where accuracy is ultimately defined by the parts per million. Black plastics absorb too much light for near infrared detection by polymer type, so with this new equipment we can effectively remove this type of contamination. Our team should be proud of yet another accomplishment that will pay dividends to our customers."
The composition of black plastics can be unknown and are problematic in waste-to-fuel operations where end-product specifications require a particular material recipe. Other ColorPlus-R applications include the separation of white containers from other colored opaque plastics, separating colored inert objects such as glass, or removing browns from a news stream. The ColorPlus-R benefits from NRT's new platform, launched in 2016. The integrated trajectory control guides the internal airflow to eliminate swirling and increase recovery.
The entire ColorPlus line is equipped with long-lasting LED lighting to reduce energy consumption and operating costs. The light source, combined with In-Flight Sorting technology, also allow the equipment to auto-calibrate to maintain consistently high recovery rates while eliminating the time and hassle of manual calibration. The first ColorPlus-R will operate at SUEZ's Altens Easte (Aberdeen, Scotland) Materials Recovery Facility (MRF) to remove OCC from mixed paper. Installation is underway for an expected Q2 2017 startup.
Company info
Related products
Related Articles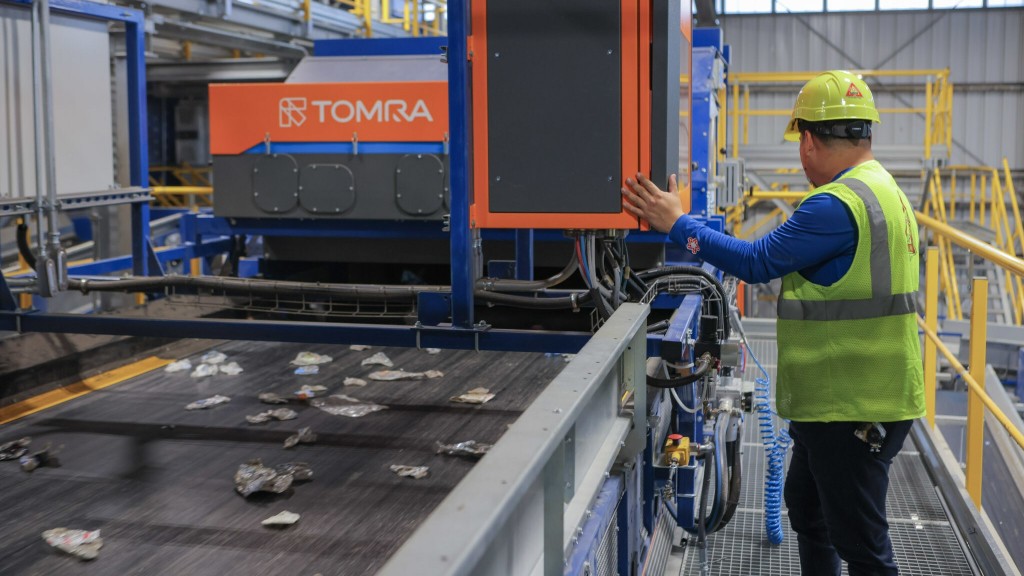 Republic Services' polymer centre can turn plastic bottles into new bottles over six times