Boundless Energy Recycling appointed exclusive distributor for RCI Dryclone Non-Thermal Drying Systems
Alberta-based distributor to handle Western Canada, Washington, Oregon and California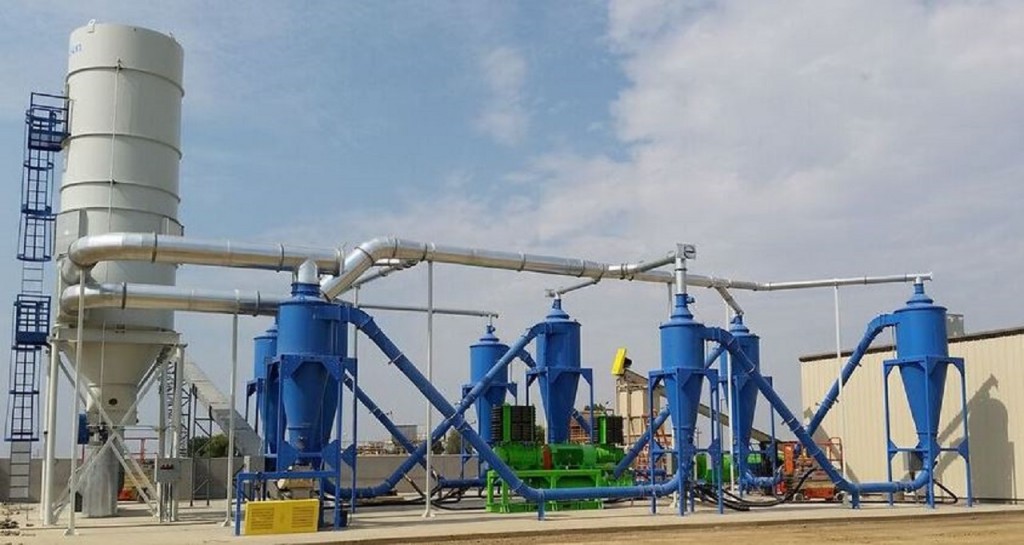 Recycling Equipment Company of Canada Inc., Master Distributor of RCI Dryclone™ Non-Thermal Drying Systems, is pleased to announce that Boundless Energy Recycling Inc. of Calgary, AB is now the exclusive distributor of Dryclone for Western Canada, California, Washington, and Oregon, with additional exclusive territories to be announced soon.

The Dryclone Non-Thermal Drying System from Resource Converting, LLC (RCI) is a revolutionary non-thermal air drying system for wet semi-solid materials. Dryclone uses a high-velocity air stream and physical impaction to separate water mechanically from the feedstock material. Dryclone can reduce feedstock moisture content from over 75% moisture content to less than 15%. Dryclone™ is a cleaner, lower cost, and more efficient alternative to drum dryers, fluidized bed dryers, and other conventional thermal drying processes.
"We're very excited to become exclusive distributors for Dryclone™," said Christian Ruhrmann, Managing Partner of Boundless Energy Recycling. "Dryclone creates significant profit opportunities for our customers in sectors like waste-to-energy, wastewater, food, and agriculture. Because Dryclone also pulverizes and blends materials, it eliminates a lot of the equipment you'd normally need up- and down-stream of a conventional dryer. And because Dryclone doesn't use heat, it retains the nutrient and energy content, so our customers can turn their waste materials into saleable products, creating a revenue opportunity in addition to the cost savings."
"We're excited to have Boundless Energy Recycling on board as an exclusive distributor," said Pete Mulvany, CEO of Recycling Equipment Company of Canada Inc. "Boundless is well positioned to leverage their existing relationships and experience in many sectors to introduce Dryclone to western Canada, the western US, and many other territories as we grow together."
Recycling Equipment Company of Canada Inc. is a leading provider of recycling systems and equipment in Canada and Master Distributor of the RCI Dryclone Non-Thermal Drying Systems.
Boundless Energy Recycling Inc. continues to leverage its connections all over the world with 60+ years worth of experience in the recycling sector and is looking forward to expanding its line-up with RCI Dryclone Non-Thermal Drying Systems.