Cummins Westport ​ISB6.7 G MidRange Natural Gas Engine Now in Full Production
Low Emission Engine Expands to Vocational Segment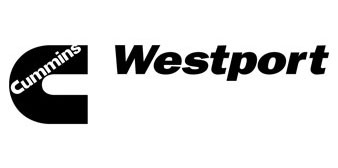 Cummins Westport Inc. (CWI) has announced the ISB6.7 G, a 6.7 litre mid-range, factory built natural gas engine is now fully available as a production engine for vocational applications as well as shuttle bus and medium duty trucks in North America. The 6.7 litre engine platform has large OEM availability for midrange trucks, vocational trucks and mid size buses and the expansion of applications potentially available for the ISB6.7 G engine more than doubles its addressable market.

The ISB6.7 G is based on the Cummins ISB6.7 diesel engine platform, the industry leader in the Cummins midrange engine family, and operates exclusively on natural gas, including compressed, liquid, or renewable natural gas (RNG). The ISB6.7 G is the second engine from CWI to receive emission certification from the U.S. Environmental Protection Agency (EPA) and the Air Resources Board (ARB) in California for meeting the Optional Low NOx Emissions standards.
"We are pleased to announce the ISB6.7 G is now in full production and available for all of our customers and OEM partners," said Rob Neitzke, President of CWI. "An engine of this size is a natural addition to CWI's portfolio of natural gas engines. Many customers using school and shuttle buses, medium duty trucks, or vocational vehicles operate within a local area where the return to base nature of their operation allows them to use fleet-owned or growing publicly available natural gas fueling infrastructure. The ISB6.7 G offers the midrange customer an ability to take advantage of the most cost effective overall solution with the benefit of a low emission natural gas engine that has proven performance, reliability, and durability. In addition, operating on RNG offers customers a tremendous greenhouse gas savings opportunity versus fossil fuels."
NOx emissions of the ISB6.7 G are 0.1 g/bhp-hr. - 50% lower than the current EPA and ARB NOx limit of 0.2 g/bhp-hr. CO2 emissions meet the 2017 EPA greenhouse gas (GHG) emission requirements. All CWI natural gas engines are lower than the 2010 EPA standard for particulate matter (0.01 g/bhp-hr.)
The ISB6.7 G utilizes CWI emission leading and proprietary spark-ignited, stoichiometric combustion with cooled exhaust gas recirculation (SEGR) technology. It features electronic control with programmable features, a closed crankcase ventilation system, and maintenance-free three-way catalyst aftertreatment. No diesel particulate filter or selective catalytic reduction aftertreatment is required.
The ISB6.7 G will be manufactured in the Cummins engine plant and offered in three ratings up to 240 hp and 560 lb-ft torque. Power Take-Off and automatic transmission capability meet customer and original equipment manufacturer requirements. Base warranty is two years, with unlimited miles/kilometers. Extended Coverage options are also available.
Partial funding in support of the ISB6.7 G engine development has been received from the California Energy Commission through its Public Interest Energy Research (PIER) Program in conjunction with the Gas Technology Institute.