Eriez online video features virtual scrap yard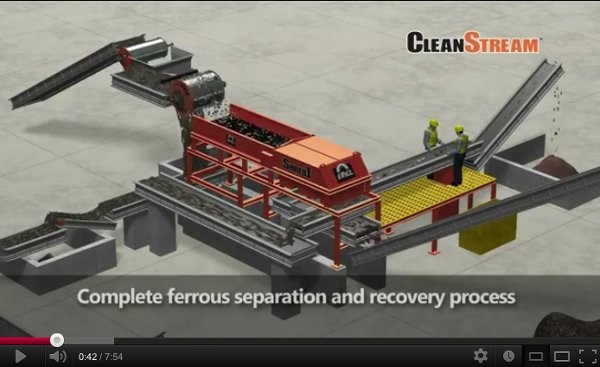 Eriez has produced a new video that takes viewers through an animated virtual scrap yard, highlighting end-to-end metal recovery solutions for ferrous and nonferrous processing. The eight-minute video, titled "Virtual Scrap Yard," is available on the company's YouTube channel, youtube.com/eriez, and the Eriez website.
The vivid animation shows materials moving through a virtual scrap yard and offers an up-close look at Eriez equipment used throughout the process flow. The first half of the video spotlights ferrous metals separation and recovery. Featured Eriez equipment includes the CleanStream™ Process, Shred1™ Ballistic Separator, P-Rex® Scrap Drum and PokerSort™.
The second half of the video moves on to showcase nonferrous metals separation and recovery. Featured Eriez equipment includes the RevX-E® Eccentric Rotor Eddy Current Separator, ProSort II Airless Metal Recovery System, FinesSort® Fines Metal Recovery System and DensitySort® Air Table.
360-degree views of the virtual scrap yard show the complete presentation of Eriez equipment and how each piece fits in the process. Close-ups are used to highlight specific equipment, with rolling text at the bottom of the screen to describe the features and benefits of the equipment being shown.
Eriez equipment, either as individual units or complete systems, is designed for the most efficient and economical processing of shredded automobiles, white goods, electronic scrap and many other resource recovery operations.
Eriez is recognized as world authority in advanced technology for magnetic, vibratory and inspection applications. The company's magnetic lift and separation, metal detection, x-ray, materials feeding, screening, conveying and controlling equipment have application in the process, metalworking, packaging, recycling, mining, aggregate and textile industries. Eriez manufactures and markets these products through 12 international facilities located on six continents.