Roadmap to Reduce US Food Waste report defines strategies to reduce discarded food by 13 million tons per year
Compact Bio-digesters part of the solution; Power Knot founder comments on report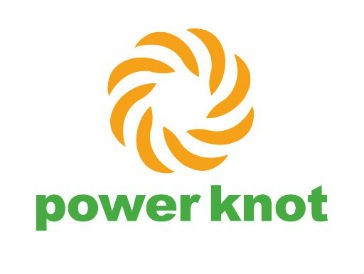 According to a new report, businesses can increase their profits by nearly $2 billion annually by adopting strategies to reduce the amount of discarded waste that is eventually sent to landfills. Cutting the amount of half-eaten entrees, unsold milk, and other foods that get tossed into trash bins across the U.S. by 20% over the next decade can save billions for businesses.2 Released this March, the "Roadmap to Reduce US Food Waste" lays out strategies that companies, along with governments, consumers, and foundations can implement to reduce the amount of discarded food in the country by 13 million tons a year.
Approximately 40% of all food produced in the U.S. goes uneaten, contributing to myriad social and environmental problems, and often ending up in overflowing landfills. Food decomposing in landfills emits methane, a greenhouse gas 80 times as potent as carbon dioxide (CO2). In total, about 4.5% of U.S. greenhouse gas emissions and 23% of U.S. methane emissions result from food waste. If global food waste were a country, its emissions would be third, behind only China and the United States.1
Food waste costs Americans an estimated $165 billion per year. Nearly 25% of water and 31% of land in the U.S. is used to produce food that is wasted throughout the supply chain. In 2008, the U.S. Department of Agriculture (USDA) estimated the value of food lost by retailers at $47 billion.
Iain Milnes, founder and president of Power Knot, a leading manufacturer of eco-friendly and cost-effective solutions for waste food disposal, has praise for retailers who are taking action. "The amount of money being thrown away due to the cost of food waste is astronomical for some of these businesses," said Milnes. "Using methods to cut food waste not only lessens the amount sent to landfills, but actually saves a ton of money."
The "Roadmap to Reduce US Food Waste" report, citing an $18 billion plan to cut waste, comes after the U.S. government set the first ever national goal in September 2015, to cut the country's edible food waste, aiming for a 50% reduction by 2030.
The plan presents 27 such solutions that companies, consumers, governments, and nonprofit organizations can implement to cut down on food waste. By adopting these methods, businesses can boost their profits by $1.9 billion annually. Restaurants, food service companies, and institutions such as colleges and hospitals would see the biggest portion of such savings, raking in a potential additional $1.6 billion in profits each year.
Power Knot's Milnes points out that diverting food waste from landfills not only conserves limited landfill space, but also helps to reduce greenhouse gas emissions, according to the U.S. Environmental Protection Agency.3 Milnes commented, "Sometimes the problem for large producers of waste food is knowing where to begin. To reduce the wastage of food in a business you need to know how much you are generating and when. And it's not always obvious how to divert that waste from the landfill. Our LFC can help with both issues."
The LFC from Power Knot is a bio-digester that sits in the kitchen. The LFC is like a stainless-steel stomach that digests the waste food sending the output as grey water down the drain. As it does so, it weighs the amount of waste and reports it in real time on a color touch screen and through the LFC Cloud, a free online service.
Milnes emphasized, "We know that our LFC is a reliable and cost-effective solution to the challenge of corporate social responsibility that is faced by hospitals, restaurants, universities, stadia, arenas and companies of all sizes including the Fortune 500. All are plagued to various degrees by high amounts of food waste. Our seven LFC models, treating from 110 up to 4,000 pounds of food waste per day allow any kitchen to cleanly and safely break down the waste on-site. This has shown continuing savings on the bottom line—resulting in higher profits, as well as generating goodwill in their respective communities and with the ever-growing number of environmentally-conscious consumers."
Related Articles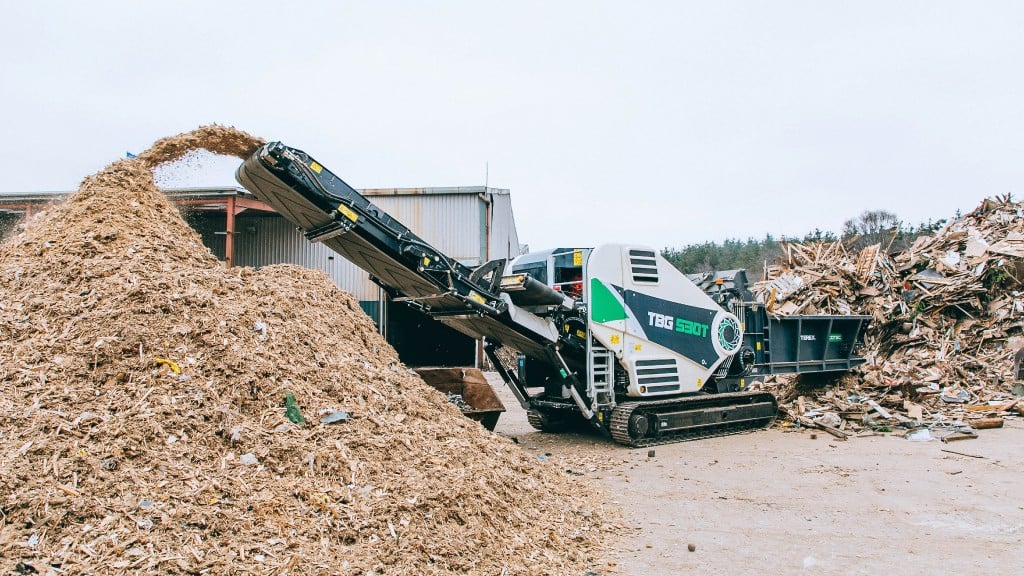 Terex Ecotec's new high-speed shredder ideal for wood processing and green waste shredding