New Eriez Ultra High-Frequency Eddy Current Separator recovers copper and other nonferrous fines from ASR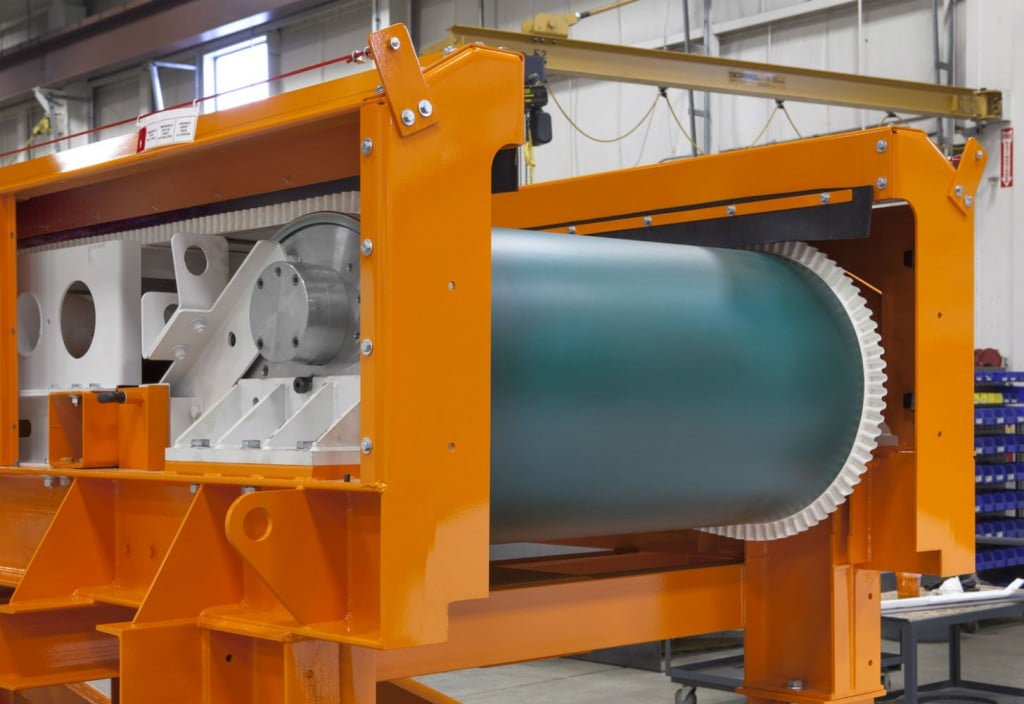 The new Eriez Ultra High-Frequency (UHF) Eddy Current Separator provides unparalleled recovery of aluminum, copper and other nonferrous fines from automobile shredder residue (ASR) without the requirement for additional expensive sensor based or optical sorting equipment. The innovative design of the advanced UHF Eddy Current Separator enables it to easily capture challenging materials typically missed by traditional eddy current separators.
UHF Eddy Current Separator's rotor designed to produce exceptionally high gauss at the belt's surface together with its large number of magnetic poles operating at higher RPMs creates ultra high-frequency changes. This combination results in superior separation of bare copper wire and other valuable nonferrous metals as small as 2-3 mm.
"Like all of our cutting-edge recycling equipment, the UHF Eddy Current Separator utilizes the latest technology to improve the grade recovery curve and increase operators' profitability," says Mike Shattuck, Market Manager-Metals Recycling. "We are committed to continually advancing the recycling industry through ongoing product development."
UHF Eddy Current Separator rotors are available in 1.0 or 1.2 meter wide. Each unit ships with an Eriez Brute Force Vibratory Feeder to provide an even presentation of material across the rotor.
Eriez designed the UHF Eddy Current Separator with the highest standards to ensure trouble-free operation and long service life. Equipment highlights include its carbon fiber shell and easy, precise rack and pinion splitter adjustments.
Related Articles
Traditionally, waste management companies have operated using a simple "management of waste" approach to operating a MRF. Throughput targets and continuous operation (minimal downtime) were the main driving forces. The industry has changed however, and the focus moving forward is now on optimizing system performance and reliability, in conjunction with increasing recycling rates and a drive for a "greener" and more sustainable tomorrow.
When considering the addition of, or upgrade to, an "intelligent" MRF, for municipalities or private operators, the main factors should always be the client's (operator) current requirements, and evolving market needs, which include throughput, reliability, output quality, and adaptability. Equally important is a full understanding of what is really expected from any proposed system. Having an engaged and focused mindset for the project with the client from the beginning, will impact and drive the entire design process. This then impacts the overall project result, through to the productive, efficient, ongoing operation of the facility itself.