GFL Environmental Inc. acquires B.C. organics processor and completes first U.S. merger
Toronto-based waste management company growing into new markets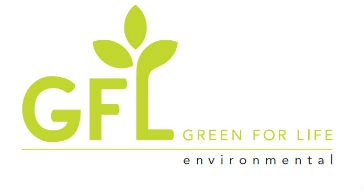 Toronto-based GFL Environmental Inc. (GFL) announced at the end of September, its completed merger of Rizzo Environmental Services, Inc. and its subsidiary companies with a new U.S. subsidiary of GFL. The company also announced that it has completed the acquisition of Enviro-Smart Organics Ltd. and West Coast Lawns, a state of the art organics waste processing facility and turf farm in Delta, British Columbia. According to GFL, the Enviro-Smart acquisition confirms GFL's commitment to investing in leading edge environmental processes that can be applied and offered to customers from other GFL facilities.
Rizzo Environmental Services, headquartered in Sterling Heights, Michigan, is a market leader in municipal, commercial and industrial solid waste collection and in commercial recycling processing and brokerage. The company currently provides collection services to more than 40 municipalities in Southeastern Michigan, including recycling operations, with 3 commercial recycling facilities, serving customers in lower Michigan and northern Ohio. The current management team of Rizzo Environmental, led by Chuck Rizzo, Jr. will remain with the company.
"Rizzo Environmental has a loyal and growing customer base because of its market leading customer service and its committed management team led by Chuck Rizzo, Jr. who brings over 25 years of waste industry experience and relationships to GFL," said Patrick Dovigi, GFL's Founder and CEO. "Chuck and his management team share the same growth vision and commitment to safety as GFL. Rizzo Environmental is a natural fit, both geographically and culturally, for GFL's plans to grow the GFL brand into the United States. We expect Rizzo Environmental to serve as a foundation from which GFL can continue its growth strategy into the Midwestern U.S. through both acquisitions and organic growth. The customers and employees of Rizzo Environmental will see little change in the way that Rizzo Environmental has historically operated with its headquarters remaining in Sterling Heights."