Greenbin derived compost proven in research trials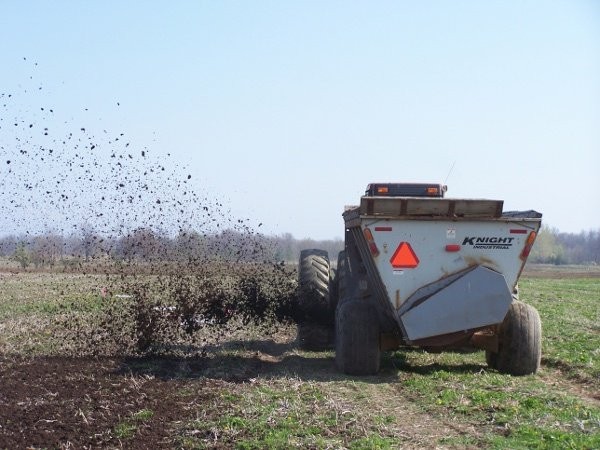 Over 3,300 tonnes of municipal greenbin compost from thirteen Ontario compost facilities has been "given back to the Earth" at fourteen farms across the province. The project is part of a multi-year research trial: From City to Farm – Greenbin-Derived Agricultural Trials to Support Local Food and Crop Production. Spearheaded by the Region of Peel, the Ontario Ministry of Agriculture, Food & Rural Affairs (OMAFRA), the Ontario Soil & Crop Improvement Association and the Compost Council of Canada, the program aims to demonstrate to the farm community the overall value of greenbin-derived compost, as well as work out the supply logistics involved in compost distribution and land application.
"Municipal greenbin compost is a high organic matter product with a good balance of available N-P-K and micro nutrients," said Christine Brown, Field Crops Program Lead, OMAFRA. "This type of compost is easier to apply uniformly than most solid manure types."
The pilot will monitor crop yields as well as improvements to the organic matter content of agricultural soil, with improvements to soil's organic matter content being seen as having considerable benefits longer term for sustainable soil health.
"To put organic matter contribution into perspective, it takes about half the time to build soil organic matter levels by 1 percent using eight tons of greenbin compost, once per rotation with crop residues, compared to only returning crop residues," Brown said.
With the first year of the trial fully underway, the group says they hope to reach out to develop parallel pilots across Canada. Support from the Canadian Fertilizer Institute has recently been obtained to assist with the pilot's goals. As well, focus will be directed on improving delivery logistics so that farms interested in applying greenbin compost will be able to receive and apply the material in time for planting. The economics of transport and application will also be examined to determine price versus value for crop production.