​BHS Single-Stream System Online in Pensacola
ECUA's 25-tph MRF will recover more than 95% of recyclables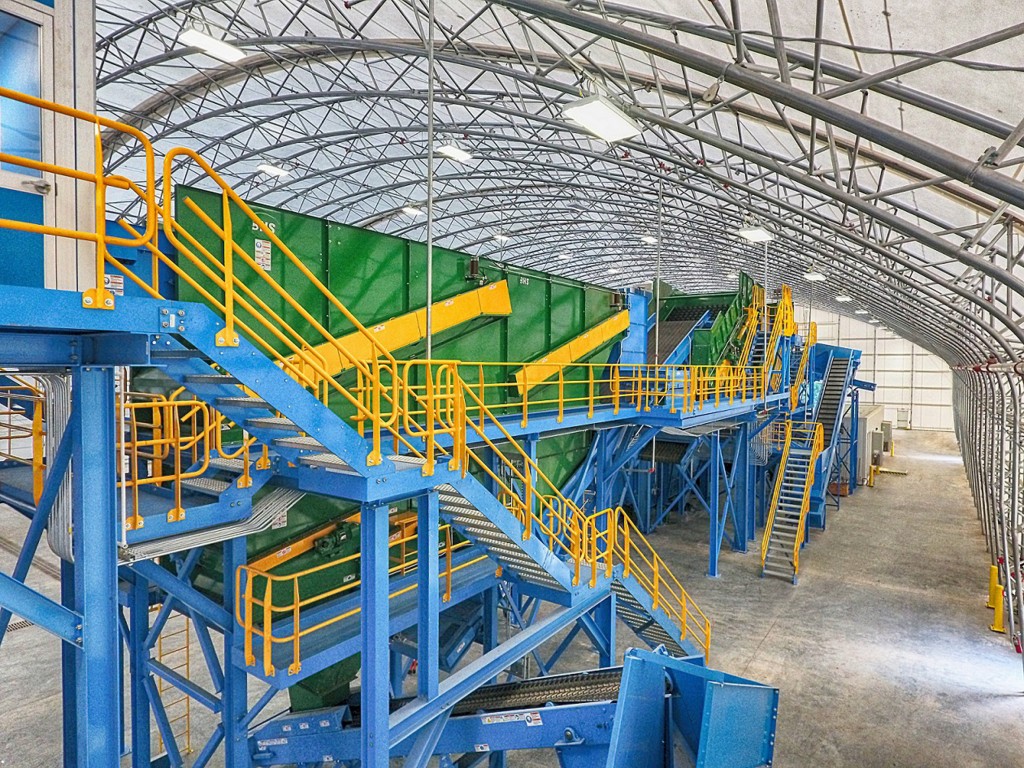 Operations are underway at the new Emerald Coast Utilities Authority (ECUA) Materials Recovery Facility (MRF) in Pensacola, Florida, processing 25 tons-per-hour (tph) of Single Stream recyclables. Designed, manufactured and installed by Eugene, Oregon-based Bulk Handling Systems (BHS), the recycling system is expected to process 40,000 tons annually.

At the core of the MRF are BHS screen and NRT optical technology to recover more than 95% of the available recyclables. Recovered glass is purified with a Nihot glass cleanup system allowing ECUA to maximize profitability from this fraction. Advanced automation and support capabilities including a BHS Total Control system and NRT Connect, enabling the plant to automatically report on system performance and send proactive alerts to the operations team and BHS Total Support technicians. Also featured is BHS' Metering Bin Liberator Class, equipped with bag-ripping teeth to release bagged materials and facilitate effective downstream separation.
"Because resources are limited, our company's focus is capturing value that might otherwise be lost," BHS Director of Sales Ted Pierpont said. "BHS is delighted to work with ECUA to bring this modern facility to the Emerald Coast region as a key component of their comprehensive recycling program. Residents and visitors alike are encouraged to use recycling bins with confidence in the knowledge that materials will be efficiently sorted and directed to nearby manufacturers and other markets."
"Building this facility has been instrumental in eliminating our reliance on outside contractors for the processing of this region's recyclables," said Steve Sorrell, Executive Director of ECUA. "Now, we can focus on what's really important: keeping recyclable materials out of the landfills and putting them to good use once again."
ECUA serves the county of Pensacola, Florida, with more than 75,000 customers in Escambia County, and 21,000 in neighbouring Santa Rosa County, all of which are offered recycling pickup along with regular waste services. The $10.6 million project is instrumental in helping the ECUA advance its recycling program.
The new MRF is a component of ECUA's comprehensive recycling plan. In addition to its voluntary recycling program launched in 2009, the Authority also recycles yard waste through a bio-solids composting operation, provides weekly bulk waste collection and a weekly bulk recycling program on a call-in basis, all as part of its regular residential solid waste collection service.