​TOMRA Announces Redeem Machine Loyalty Program for Supermarkets
Consumers can earn greater rewards for redeeming deposit containers, creating incentives with the potential to improve recycling rates across the U.S.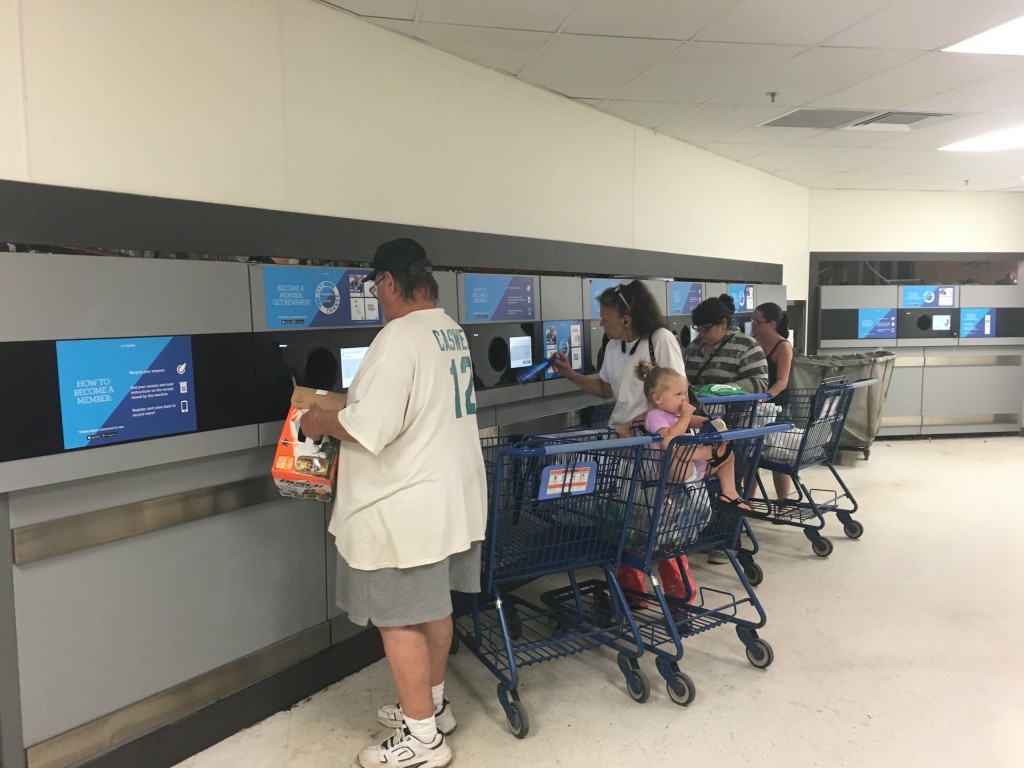 U.S. consumers in deposit states can already redeem their beverage containers for their deposit value, helping to ensure that those materials are recycled. Now, those consumers can earn even greater rewards for redeeming deposit containers, creating incentives that could potentially improve recycling rates across the country.

TOMRA Systems ASA (TOMRA), the world leader in technology for beverage container recycling, has launched a new loyalty program in Michigan supermarkets. At the stores, consumers who bring their empty bottles and cans can deposit them in a redeem machine – also called a "reverse vending" machine, or RVM – and register to earn rewards.
The program, called TOMRA Makes Change, encourages consumers to turn in their empties to earn rewards, such as gift cards or tech accessories, or donate their points to various national non-profit organizations. Local stores can even set up TOMRA Makes Change programs to benefit their high school marching band, scout troops, sports teams or food bank. Piloting in Michigan, the program will be available on TOMRA's new redeem machines.
The process is simple: The consumer brings his or her empty containers to the RVM and uses the touch screen to register an email address. Once registered, he or she simply inserts used bottles and cans into the machine, which accepts up to 60 bottles per minute. The machine registers the deposit and allocates points to the person's rewards account.
Later, the consumer can access his or her rewards account via the TOMRA ReAct mobile or web app to track points earned as well as overall recycling impact.
"TOMRA Makes Change is a fantastic way for supermarkets to attract consumers and increase foot traffic in their stores. It is also a high-profile opportunity for supermarkets to position themselves as national leaders in store-based recycling initiatives," said Ryan Drake-Lee, Director of Strategy and Commercial Software at TOMRA.
Using the same plastic, glass or aluminum to create new beverage containers – over and over – saves energy, water and labor costs, and reduces greenhouse gas emissions. According to the U.S. Environmental Protection Agency, beverage containers make up about 5.5% of the waste stream by weight, but when measured by greenhouse gases, beverage containers make up about 20% of the waste stream – even with transport costs factored in.
"This program unifies the financial, social and environmental reasons to redeem containers, giving consumers a way to turn small change into big change," adds Drake-Lee.