Domenic Di Mondo receives Young Leader Award from Canadian Plastics Industry Association
Di Mondo, an organic chemist with GreenMantra, is helping evolve the conversion of waste materials to higher value products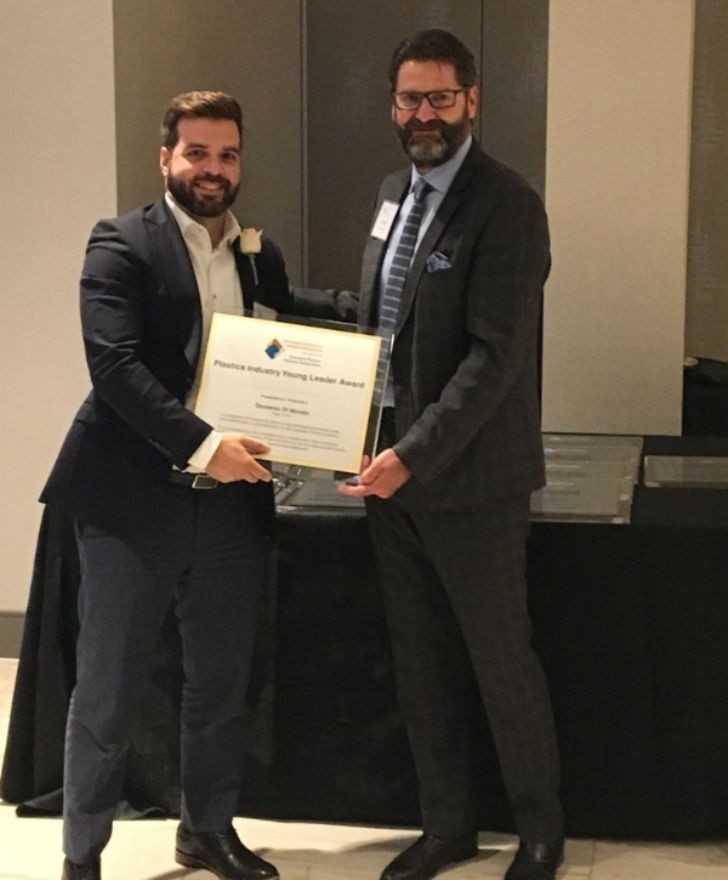 Domenic Di Mondo, Technical Director for GreenMantra Technologies, which produces high-value waxes from recycled plastics, was recently honoured with the first-ever Young Leader Award from the Canadian Plastics Industry Association (CPIA). The new award is intended to "showcase inspirational and dedicated young leaders who demonstrate leadership in plastics innovation or technical leadership and/or sustainability efforts," according to CPIA. "Recipients (also) serve as a positive role model for young professionals thinking of entering the plastics industry."
"Domenic is an outstanding leader within our company and is richly deserving of this important industry recognition," said GreenMantra President and CEO Kousay Said. "He has been instrumental to our company's growth and success."
Di Mondo, 30, has been with GreenMantra since its inception in 2010 and is an inorganic chemist with expertise in polymer chemistry, catalysis and conversion of waste materials to higher value products. He has led GreenMantra's technical efforts to develop and enhance its process, which converts polyolefin waste plastics into waxes and other specialty chemicals. He and his technical teams have been awarded several patents for processes and manufacturing configurations in support of the GreenMantra conversion technology.
He also created and has led the company's internship and co-op programs for college and university students focused on careers in chemistry and science, and has served as a mentor for numerous young scientists.