New DuraLatch designed to defy gravity for residential waste collection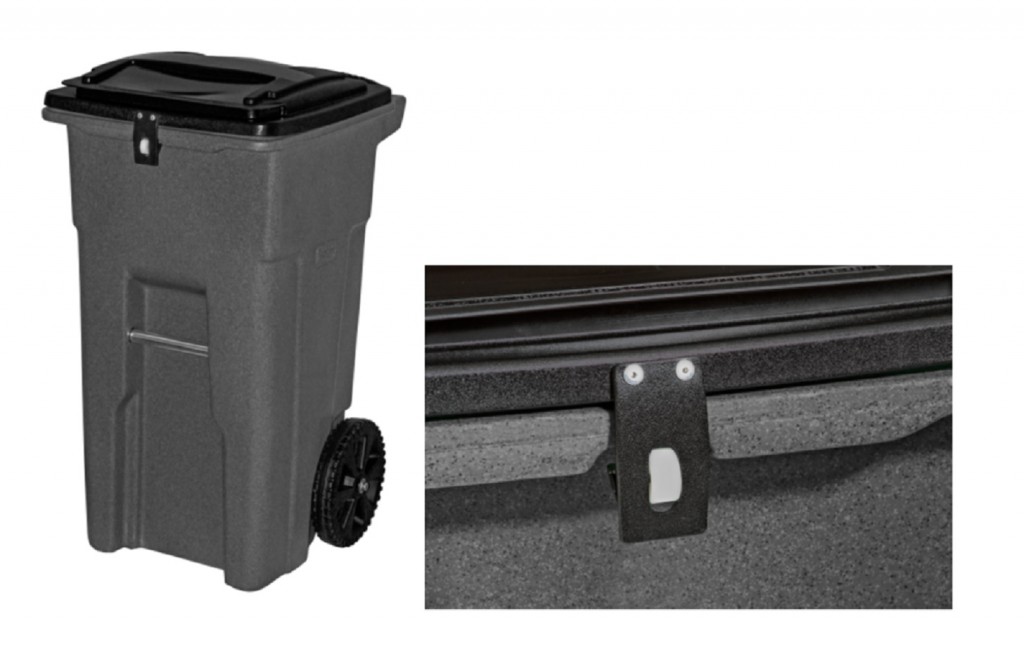 Toter, a Wastequip brand, and a leading manufacturer of two-wheel carts for curbside collection of waste, recycling, and organics, has announced the launch of DuraLatch. This simple-to-use latch stands up to rain, wind gusts up to 65 mph, pesky critters and the day-to-day abuse of curbside waste collection. Fully compatible with automated waste collection trucks, DuraLatch features gravity-based functionality, meaning the lid opens automatically when the garbage truck tips and empties the cart. It then latches when the cart is set back down on the curb. DuraLatch not only meets the collector's need for automatic opening at dumping, but is also user-friendly, allowing the lid to be opened with just one finger. An audible "click" lets users know when the lid is securely shut.
Like all Toter products, the DuraLatch is engineered for superior toughness. The DuraLatch protects cart contents from rain, moisture and Mother Nature with it's secure latching capability.
Toter's new DuraLatch is packed with industry-leading features:
Fully compatible with automated waste collection trucks
Gravity-based functionality-opens automatically when garbage truck tips and empties the cart and then latches when it's set back down on the curb
Stands up to the forces of Mother Nature (withstands wind gusts up to 65 mph)
User-friendly- can be opened with one finger; it clicks when it locks
Critter-resistant
Protects cart contents from rain and moisture
"As the industry landscape evolves – particularly in regard to residential collection – new product development has to adapt," said Jim Pickett, vice president of sales for Toter. "Until now, carts could be cumbersome when used for automated curbside collection without gravity-based functionality and couldn't handle exposure to wind without a latching mechanism to keep its contents secure. There was a real need in the marketplace for a cost-effective and better-engineered lid latch, and Toter's DuraLatch meets this need for our customers," added Pickett.
Related Articles
Traditionally, waste management companies have operated using a simple "management of waste" approach to operating a MRF. Throughput targets and continuous operation (minimal downtime) were the main driving forces. The industry has changed however, and the focus moving forward is now on optimizing system performance and reliability, in conjunction with increasing recycling rates and a drive for a "greener" and more sustainable tomorrow.
When considering the addition of, or upgrade to, an "intelligent" MRF, for municipalities or private operators, the main factors should always be the client's (operator) current requirements, and evolving market needs, which include throughput, reliability, output quality, and adaptability. Equally important is a full understanding of what is really expected from any proposed system. Having an engaged and focused mindset for the project with the client from the beginning, will impact and drive the entire design process. This then impacts the overall project result, through to the productive, efficient, ongoing operation of the facility itself.