Right Away Disposal opens single stream recycling system
10 TPH single stream curbside residential system installed by the CP Group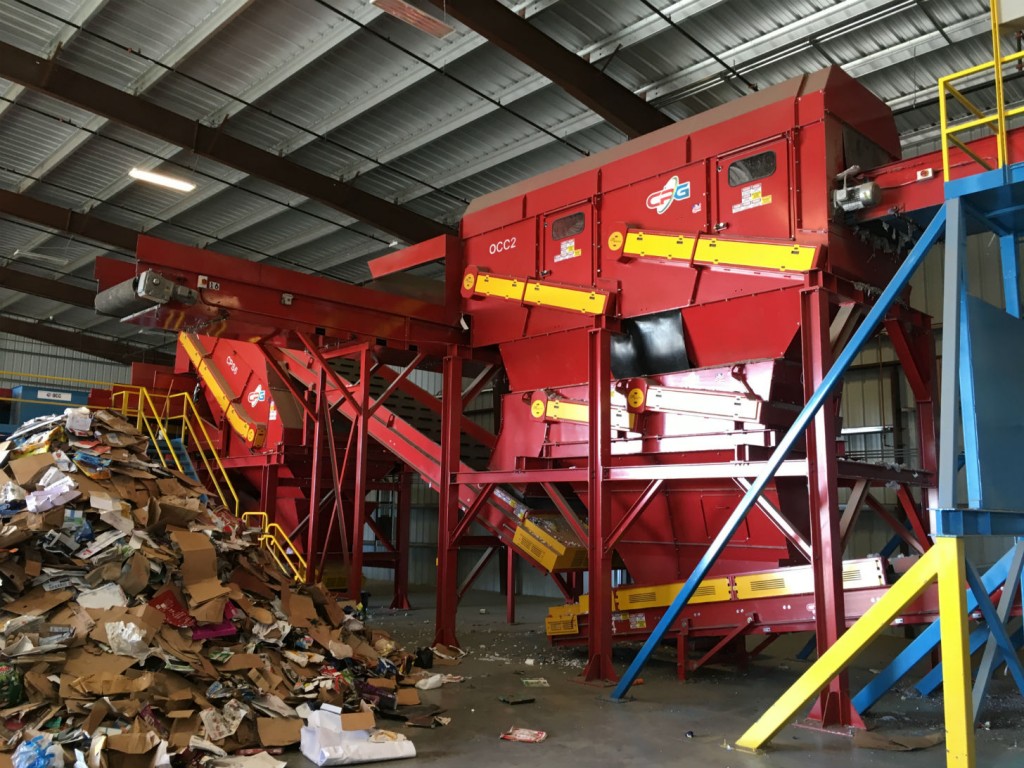 Right Away Disposal, an Arizona-based, locally owned and operated waste and recycling provider, recently opened a new McMRF, a small material recovery facility (MRF) provided CP Group.
The new system features improved system integration and new CP Group disc screens.
CP Group worked with Right Away Disposal to engineer a McMRF system design, utilizing both new and existing equipment. CP Group incorporated Right Away Disposal's existing sort lines, conveyors, and a baler with new CP disc screens in order to automate the system, process a higher throughput, and recover more commodities.
The new disc screens include a CP Glass Breaker Screen and a CPScreen, which both feature the patented CP Cam-Disc for the segregation of 2D from 3D material. A new CP OCCScreen was also installed.
Terry Schneider, CEO of CP Group, says, "This facility shows how CP is able to blend existing equipment with our own to create a low-cost, highly effective solution."
Running 10 tons per hour, the new system is helping Right Away Disposal achieve its recovery goals for OCC fines, fiber, OMP, and containers. "Commodities are captured in cages rather than bunker silos," says Schneider. "It's another way we kept the system affordable while maintaining CP's high standards of engineering and performance."
The system serves Apache Junction, AZ and surrounding communities.
Related Articles
Traditionally, waste management companies have operated using a simple "management of waste" approach to operating a MRF. Throughput targets and continuous operation (minimal downtime) were the main driving forces. The industry has changed however, and the focus moving forward is now on optimizing system performance and reliability, in conjunction with increasing recycling rates and a drive for a "greener" and more sustainable tomorrow.
When considering the addition of, or upgrade to, an "intelligent" MRF, for municipalities or private operators, the main factors should always be the client's (operator) current requirements, and evolving market needs, which include throughput, reliability, output quality, and adaptability. Equally important is a full understanding of what is really expected from any proposed system. Having an engaged and focused mindset for the project with the client from the beginning, will impact and drive the entire design process. This then impacts the overall project result, through to the productive, efficient, ongoing operation of the facility itself.