Ribbon cutting ceremony held for Rotochopper corporate office addition
Rotochopper holds family-friendly ceremony to celebrate their commitment to Central Minnesota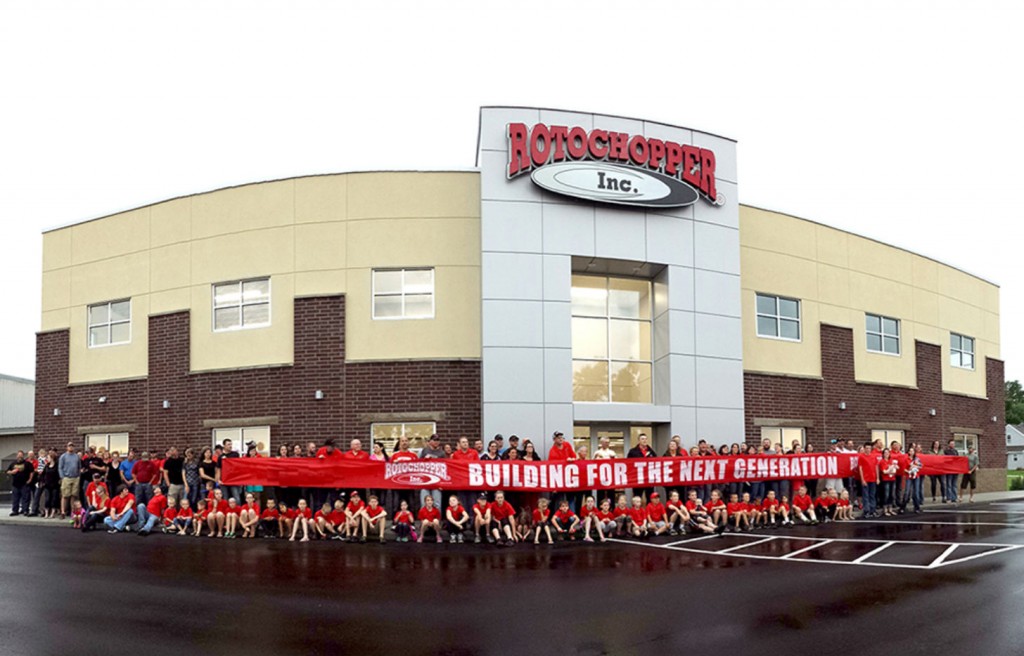 Rotochopper, Inc. held an official ribbon cutting ceremony to celebrate the completion of the new corporate office addition located at their factory headquarters on Friday, June 17, 2016.
"We've been blessed with these stout Midwestern rural beliefs, values, and habits. We were built on loyalty. We stick with our people, we stick with our company, our product and our customers," said Rotochopper co-founder Vince Hundt. "Those are the things that have sustained us over the last 26 years, and they will continue to drive us forward in the future."
The new office, Hundt stated, embodies Rotochopper's core values; the commitment to their customers, employees and central Minnesota. Prior to the office space, Rotochopper completed a warehouse and paint booth expansion, offering additional shipping/receiving space to better serve their customers.
According to Rotochopper President/CEO Art de St. Aubin, the expansion will allow "Rotochopper to continue to grow to meet the ever-changing needs of our customers. There are a lot of exciting opportunities in grinding and recycling markets, and we will be there to help our customers succeed."
The expansion further emphasized Rotochopper's commitment to St. Martin with a promise to stay loyal to the community that has been a critical part in their success.
"When you look around Rotochopper, and you look at the people, you see a company that has remained committed to their founding principles from day one," said de St. Aubin. "The dedication to customers and quality is second-to-none, and I am honored to be a part of a company who takes these values so seriously. That's what has made Rotochopper so successful over the last 26 years."