SWANA part of conversation at 19th Annual Congressional Renewable Energy and Energy Efficiency Policy Forum
Waste management and recycling industry has a significant role to play in growth and evolution of renewable energy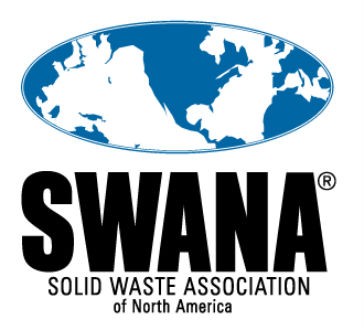 SWANA's (Solid Waste Association of North America) Deputy Executive Director Sara Bixby, SC, participated with industry thought leaders at the 19th Annual Congressional Renewable Energy and Energy Efficiency Policy Forum on Capitol Hill.
Subject matter experts gathered before a packed room of hill staffers and key leaders from the policy community at-large for a variety of panel discussions on renewable energy. Bixby's comments focused on the U.S. EPA's proposed food waste diversion goals for 2030 and implications for renewable energy from current and future waste management efforts
"SWANA is part of the national conversation on renewable energy. It's fun to say that because it means we're continuing to work toward our goal of more sustainable uses of resources," Bixby said. "SWANA members have a role to play and by participating in this Policy Forum we help others see that, too."
Panelists included representatives from the American Biogas Council's Executive Director Patrick Serfass; the National Waste & Recycling Association's (NWRA) Vice President, Government Affairs & Chapter Operations Kevin Kraushaar, Esq.; and the Coalition for Renewable Natural Gas' Director of Public and Government Affairs Marcus Gillette.
"It's a priority for SWANA and the solid waste Industry to be an active part of the growth and evolution of renewable energy," she said. "SWANA looks forward to future opportunities to collaborate on these important topics."
Related Articles
Traditionally, waste management companies have operated using a simple "management of waste" approach to operating a MRF. Throughput targets and continuous operation (minimal downtime) were the main driving forces. The industry has changed however, and the focus moving forward is now on optimizing system performance and reliability, in conjunction with increasing recycling rates and a drive for a "greener" and more sustainable tomorrow.
When considering the addition of, or upgrade to, an "intelligent" MRF, for municipalities or private operators, the main factors should always be the client's (operator) current requirements, and evolving market needs, which include throughput, reliability, output quality, and adaptability. Equally important is a full understanding of what is really expected from any proposed system. Having an engaged and focused mindset for the project with the client from the beginning, will impact and drive the entire design process. This then impacts the overall project result, through to the productive, efficient, ongoing operation of the facility itself.