Cleanaway selects BHS for large single stream recycling system
Highly-automated 'super MRF' to process 50 tonnes of material per hour for Australian recycler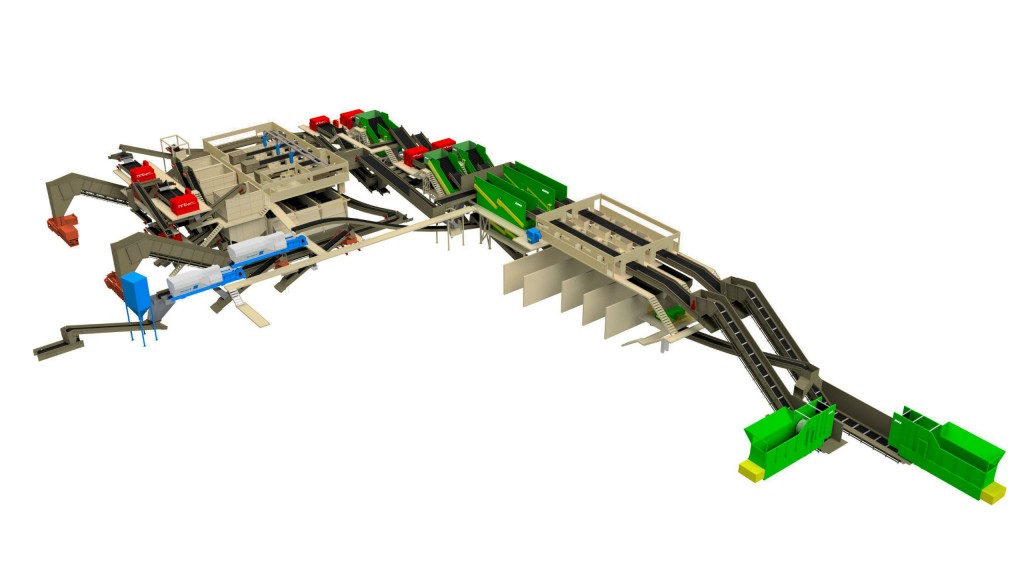 Cleanaway Waste Management Ltd has selected US-based Bulk Handling Systems (BHS) to design, engineer, manufacture and install a 50 tonne-per-hour (tph) Single Stream Recycling system at the company's new Materials Recovery Facility (MRF) in Perth, Australia. The highly-automated system is scheduled to begin operations in April, 2017.
The system applies a variety of advanced recovery technologies to achieve high rates of throughput, increase the purity and recovery of recycled commodities, and minimize labor. BHS Tri-Disc screens, including Debris Roll Screens, are deployed to quickly remove the material's high glass content, which is then purified by two Nihot Single Drum Separators. NRT optical sorters play a large role in maximizing end-product quality. Two ColorPlus optical sorters remove any cardboard from the news stream while six SpydIR optical units target containers to both capture and control the quality of PET, HDPE and mixed plastics.
In total, more than 95 per cent of recyclable commodities that enter the system will be recovered. "This will be a world class recycling facility providing unmatched capabilities not only for households but also business and industry," said David Williamson, Cleanaway General Manager, Western Australia. "Cleanaway was the first to introduce a MRF to WA in 1988 and we look forward to continuing to lead the way in recycling and landfill diversion," Williamson went on to say.
Cleanaway will be able to process more material and recover a higher percentage of recyclables than it is currently capable of achieving with two antiquated systems that will be decommissioned as the new MRF comes online. "This project will see us replace our existing metro based Materials Recycling Facilities (MRFs) with a best-in-class, 'super MRF' which will deliver a capacity and capability, unmatched in the Perth market," said Bhavna Torul, Cleanaway's Perth Metro Branch Manager.
"Our commingled recycling systems continue to raise the bar in terms of automation and recovery," said Alan Hoskins, Australia-based Director of Business Development for BHS. "This is an extremely exciting project for us, as we roll out our newest and most advanced technology featuring numerous process improvements.
"Cleanaway is clearly committed to maximizing resource recovery. This is going to be an impressive system, one that the community can take pride in and one that will set a new standard of excellence in Australia."
Related Articles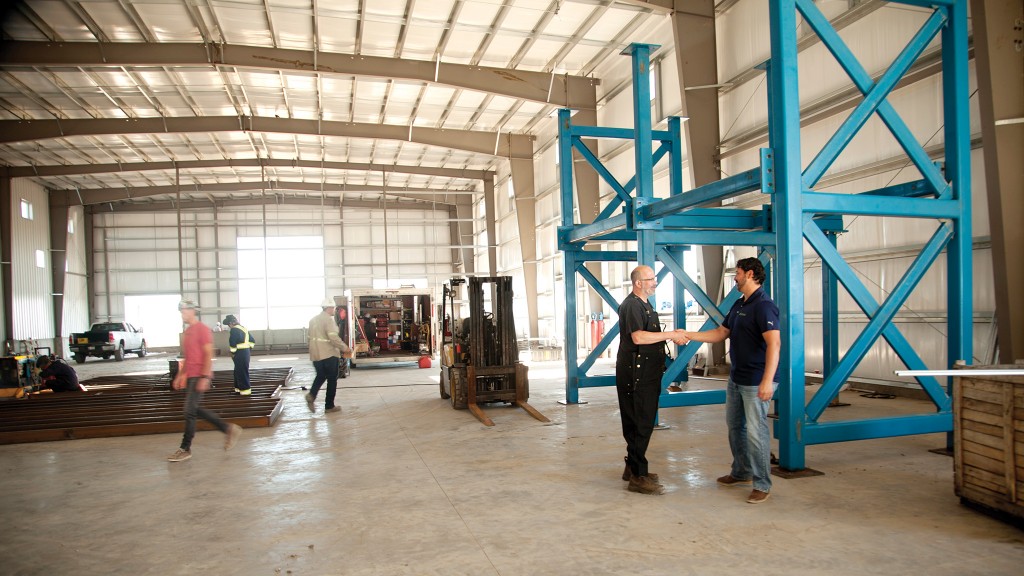 The power of waste: 2Point0's new facility transforms waste streams into a low-carbon fuel source