PSU:200 portable and compact screening unit designed to cut costs for recyclers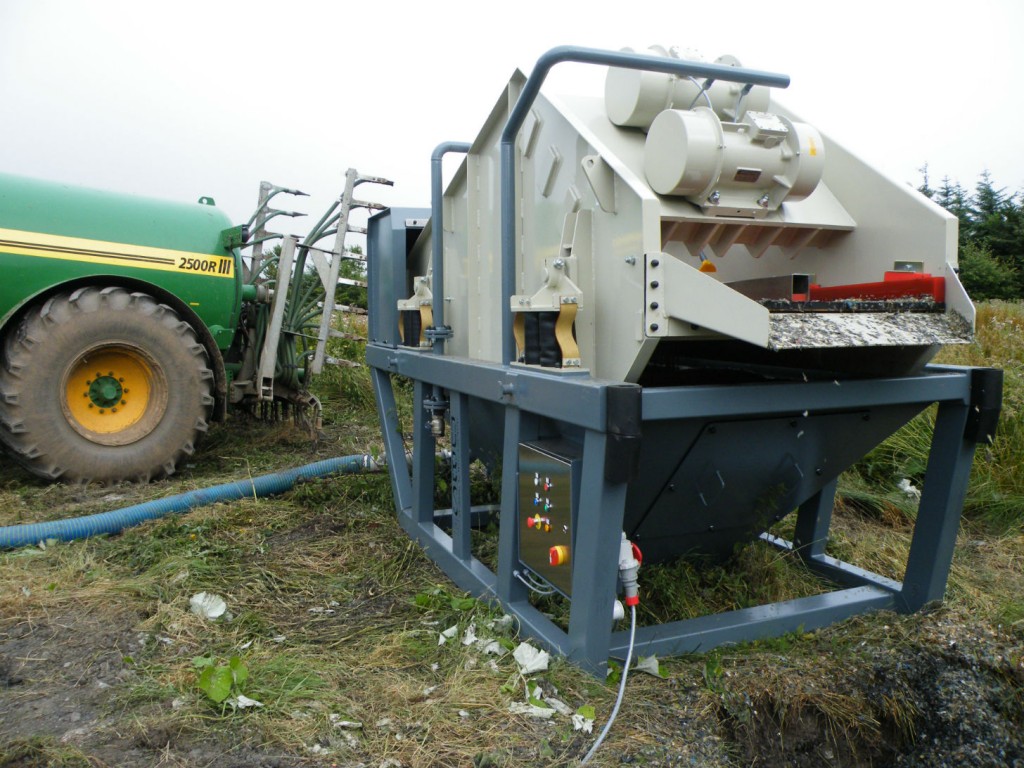 DBS Processing has announced the availability of the PSU: 200 to the recycling and water treatment industry as a cost effective and mobile screening unit.
The mobile unit is aimed at solving the problem of separating solid particles up to 50mm from various liquids. The unit provides an effective separation method for liquids containing rag, organics, plastics, sand/grit, gravel or other contaminants and can separate down to 0.5mm.
The PSU:200 has a large custom designed vibrating screen mounted on a robust sump and chassis that enables the machine to process high volumes of material effortlessly.
The feed material is fed directly on to the vibrating screen deck via a 6 inch pipe and integrated feed box. It is then propelled forwards over the inclined screen deck towards the discharge end of the machine using linear vibration. As the material is propelled forwards, holes in the polyurethane deck allow the liquid to pass through in to the collection sump and can be pumped away. After passing over the complete deck, the solid material is discharged via a small chute into a bay or skip.
Given its simplistic design the PSU:200 does not require regular maintenance other than scheduled greasing, meaning the machine is always available for operation and downtime is kept to a minimum. The PSU: 200 can adapt to varying waste streams and materials. Its portability enables them to separate solid and liquid wastes on customer sites, allowing customers to choose how to best integrate it in to their system. Transport costs are substantially reduced as the unit can be transported by a standard six-yard skip vehicle. The PSU:200 Screening unit has been designed to facilitate liquid and solid separation from a variety of applications. It can be applied to jobs including rag removal, grit removal from sludge, pre-screener for removal of larger debris/screenings prior to further processing, removal of debris and screenings from septic tanks or digesters and can act as a temporary import sludge screen.
Company info
Related products