CP Group's Ashley Davis recognized as industry leader at Waste Expo
Director of sales and marketing awarded with Waste360's first annual 40 under 40 award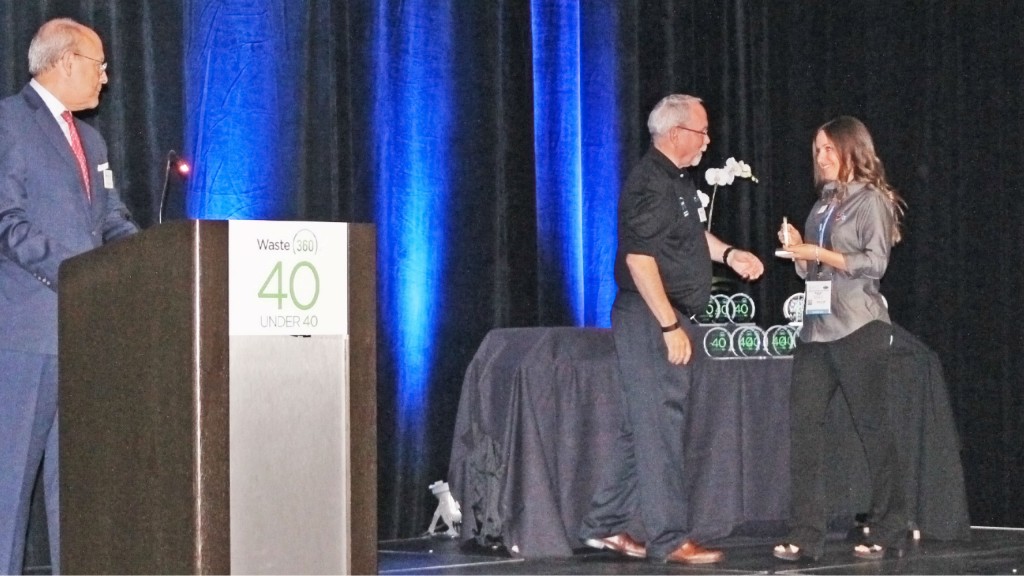 CP Group is proud to announce that Ashley Davis, Director of Sales and Marketing for the California-based company, has been named to the Waste360's first annual 40 Under 40 awards list, which showcases the next generation of leaders in the waste and recycling space who are shaping the future of the industry.
The winners were officially announced at Waste Expo, North America's largest solid waste, recycling and organics industry event. She was presented with the award on June 8th at the Waste360 40 Under 40 Reception, held at the Las Vegas Convention Center.
Davis has been with CP Group for 6 years. Having spearheaded various initiatives in the marketing and sales departments she has been recognized for her vision, creativity, determination and initiative.
Last year, she was promoted to the title of Director of Sales and Marketing, overseeing all marketing initiatives and managing all sales efforts for the company.
In June, Davis received her Executive MBA degree from San Diego State University.
"Ashley and her generation are the future, not only of our company, but of our industry," says Terry Schneider, CEO and President of CP Group. "Her focus and passion has already helped our company make a significant mark on the industry, and I look forward to what she will do in the future."
"We congratulate all of the professionals we've recognized," said Waste360 Editorial Director, David Bodamer. "And we look forward to watching them chart the course for the industry in the years to come."
The Waste360 40 Under 40 awards program recognizes inspiring and innovative professionals under the age of 40 whose work in the waste, recycling and organics industry has made a significant contribution to the industry. The winners are involved in every part of the waste and recycling industry, including haulers, municipalities, composters, recycling professionals, policy makers and product suppliers.
A panel of expert judges from Waste360 evaluated over 400 nominations and consulted with an external advisor to select the 40 winners.