Baier + Köppel GmbH + Co. KG purchases Beka-Lube Products Inc.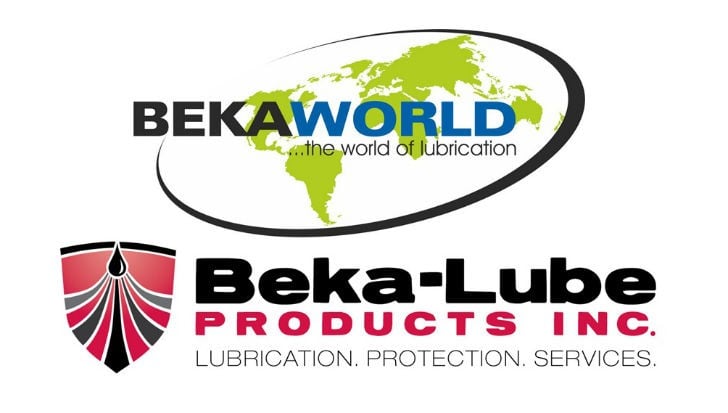 Beka-Lube Products Inc., the authorized sales and service provider for Beka-branded central lubrication systems, has announced the sale of the company to Baier + Köppel GmbH + Co. KG of Bavaria, Germany.
The former Managing Director of Beka-Lube Products Inc., Jacquie McDougall, will become Chief Operating Officer of the new organization – effective immediately. Sven Pitman is appointed President supervised by the new board. Bernhard Köppel, holder of the Beka Group explains:
"Jacquie McDougall has done an outstanding job building the industry's best automated lubrication sales, service and support network in the United States and Canada."
Sven Pitman and Jacquie McDougall are looking forward to expanding on the success achieved by Beka-Lube Products Inc. "By joining Baier + Köppel GmbH + Co. KG, we'll be able to streamline some of the processes that let us respond more effectively to the needs of our customers. We have a fantastic team of capable, dedicated people here. Now, they will have direct access to the same resources that made Beka a world class brand. We have a very exciting future ahead of us as part of the Beka family."
The assembly and distribution centres located in Mississauga, Ontario; Buffalo, New York; and Atlanta, Georgia will be expanded to support sales and marketing throughout Canada and the United States.
More from Industry News
Single-Ram and II-Ram High-Capacity Balers
At Machinex, we've been designing sorting systems for over 35 years, so we know how essential it is for MRF operators to have a baler they can trust and not worry about its operational reliability. This is why we design and manufacture reliable single-ram and II-ram high-capacity balers to specifically help optimize their operations.
Watch the video of our expert who presents the main features of Machinex balers delivering these important benefits:
Easy & accessible maintenance
Reduced maintenance & bale handling costs
Energy savings
Optimal bale density
For C&D recyclers, waste haulers, demolition contractors and landfills, there is a growing opportunity to profit from rethinking processes. Although every operation is different, by streamlining the front end of the C&D operation processes with purpose-built technologies, recyclers can tap into new end markets, accommodate higher material volumes, stay ahead of regulatory restrictions, increase recovery rates and add commodity revenue, while decreasing labor and other costs.
Download the new eBook to learn about:
Finding opportunities in the alternative to landfilling C&D
How facilities can increase their profits from C&D
Using the right C&D processing technology in the right locations